Beauty Obsession Of The Week: Biologique Recherche's P50V
Depending on the aesthetician, pre-facial conversations can range from the friendly ("It looks like you take great care of your skin. Let's do a few face masks!") to the accusatory ("What do you use...
---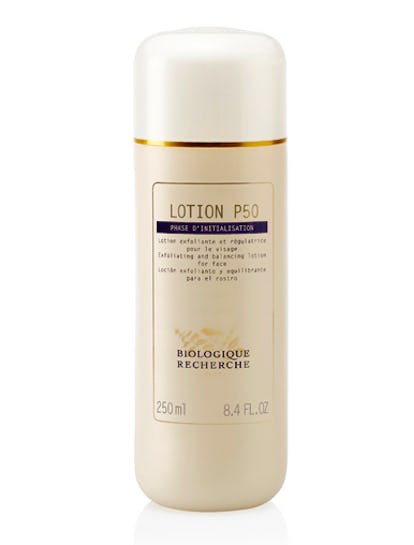 Her go-to prescription? P50, Biologique Recherche's cult toning lotion renowned for its noxious smell and its pore-clearing results. After swallowing my pride, and acknowledging that my complexion had not been at its best, I took Bicaj's recommendation to heart and watched my skin inch toward clarity. Now, several months later, I can't live without the stuff. The version I use, P50V, is for thin, sensitive skin. The scent is not quite as noxious, but I'm convinced that it's as effective as the original. The true test will be a visit to Bicaj's subterranean spa for her expert opinion. I'll begin bracing myself now.