On the Verge
In need of a tune-up? These five rising beauty and health pros will do your body good.
---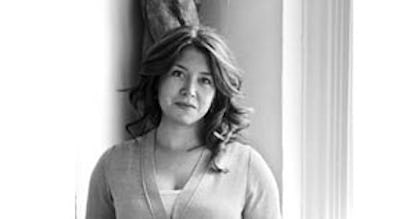 BODYWORK Jessa Zinn, a practi­tioner of the Rolf method, starts sessions by assessing clients' posture as they stand in their skivvies. Once she has them on the table, she uses her tenacious fingers to realign connective tissue, or fascia. "We're repositioning the body," says Zinn, 37, who first turned to Rolfing to treat her own chronic low-level pain from a childhood injury. "The result is better posture, ease of breath, ease of movement and less overall tension in the body." Zinn's gentle whispers of "Good, good, almost there, nice" as she works through a particularly tight area prove that Rolfing's no-pain, no-gain reputation is outdated. "Anyone will tell you how painful Rolfing is, but with Jessa it isn't," says one fan. "She literally makes all my stress and anxiety melt away."
Jessa Zinn Brooklyn Wellness Collective, Brooklyn 718.484.7839 bklynwellness.com
YOGA If you're just looking for a quick sweat on a Sunday morning, Manhattan's Charu is probably not the yoga teacher for you. The Belize native schools both private clients and groups in the ancient traditions of hatha yoga, from cleansing rituals—or kriyas—to breathing techniques and meditation. "In the West, people like to move faster," he says. "But there are other dimensions to yoga." Before arriving in New York, Charu, 34, spent several years under the tutelage of a guru in the Himalayas, then taught in Hong Kong for five years and Sydney for three. (Down Under pupils included Jane Campion and Nicole Kidman.) Though he's now considered a yoga master himself, Charu says that "the real meaning of guru is 'servant.' So when I teach, I am serving humanity."
Yogi Charu Pure Yoga, New York 212.360.1888 pureyoga.com, yogicharu.com
MAKEUP AND HAIR A one-man beauty band, makeup artist Lutz Karpf also styles, cuts and colors hair. Born in Colombia and raised in Miami, he studied dance and visual arts throughout his youth. "For me, makeup is a performance," says the 25-year-old. Following beauty school he rose through the ranks at various salons and then struck out on his own last year. Clients include chefs Michelle Bernstein and Cat Cora and former Univision head Ray Rodríguez, and Karpf's calendar is often booked with society weddings. "I'm there to edit and fine-tune the look so it's fashionable and fresh," he says of his prenuptial primping. "I'm not a big fan of cookie cutters.
Lutz Karpf Miami 305.877.0837 lutzkarpf.com
BODYWORK Guests leave the notoriously spartan Ashram in Calabasas, California, with three things: mindful eating habits, stronger leg muscles and Amanda Pulcine's cell-phone number. The massage therapist works at the Ashram three days a week and also makes house calls in the Los Angeles area, treating such clients as Dan Aykroyd. Every few months the Wisconsin native flies to New York, where she works her magic on Dita Von Teese and Frédéric Fekkai, among others. Mixing craniosacral and shiatsu massage techniques with cupping treatments, Pulcine, 36, tailors her sessions to each client's needs. "'The Mechanic,' as I call her, straightens out my compressed body within a half-hour session, during which I sound like a freshly unfrozen woolly mammoth coming back to life," says Aykroyd. "It hurts, but it works."
Amanda Pulcine Los Angeles, New York 310.738.4475 habitforminghands@gmail.com
HAIR When Lady Gaga still answered to the name Stefani, Ronen Marciano was her go-to guy. Now the 37-year-old Israeli-born stylist tends to men with enviable manes (singer Alejandro Sanz and designer Yigal Azrouël) and Upper East Side bohémiennes in search of tousled, not lacquered, 'dos. Equally adept at long and short cuts, he focuses on balance and making sure that each strand "falls into the right place in the right way." Blowouts are not about stick-straight styles but rather achieving loose waves. "Give a woman hair with movement, and she's going to look a little softer," Marciano says. "Even if she's a killer."
Ronen Marciano OC 61 Salon, New York 212.935.6261 oc61.com
Zinn: Jane Larkworthy; Charu: Vineet Chander; Karpf: Francy Freixas; Pulcine: Adam Pergament; Marciano: Ian Cuttler