The 5 Best New Treatments for Damaged, Overprocessed Hair
The top hair experts to Jennifer Lopez, Taylor Swift, and Selena Gomez reveal their favorite hair treatments from Sisley, R+Co, and more, for fall.
---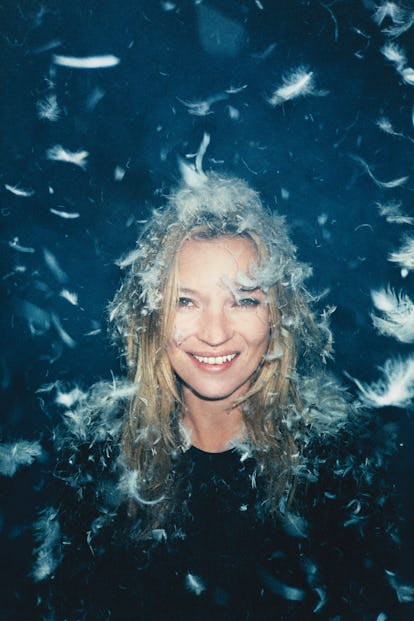 Much like skincare, hair requires continuous product rotation to show real results. Even the most intelligently formulated treatments lose their potency after regular use—the hair mask that has never performed as well on your hair the second month compared to the first week you tried it is a prime example.
There's one constant that hasn't changed in the world of haircare: our dependency on color, bleach, heat styling products, and keratin. These treatments help define an individual look, but also damage strands. Until we hear of a balayage treatment that nourishes the scalp instead of singeing ends, the reality is that most women's chosen looks require some risk to the health of their hair. And it might be a somewhat twisted desire, but we're actively seeking a happy medium, where hair damage lives in harmony with hair repair.
Several new treatments geared toward hair repair have launched in the last three months. These new overnight balms, leave-in treatments, bonders, and thermal oil-infused masks aim to up your new hair game—all, of course, with the seal of approval from the most respected hair experts. Here are some top hairstylists' favorites from the latest releases.
Olaplex No. 0 Intensive Bond Building Hair Treatment
Recommended by: Tracey Cunningham at Meche Salon
Clients: Jennifer Lopez, Halle Berry, Charlize Theron
A favorite treatment for those who often deal with hair damage from heat, bleach, and color, the new ten-minute liquid treatment from Olaplex is to be used prior to Olaplex No. 3 Hair Perfector, for an even stronger intense hair repair. According to celebrity hairstylist Tracey Cunningham, "If someone comes in that has breakage, my go-to always is Olaplex No. 1 Bond Multiplier and No. 2 Bond Perfector. I use this professional in-salon treatment on them even if they're not getting a service. The Olaplex No. 3 Hair Perfector was already a game changer for at-home use in between salon visits—now, there's Olaplex No. 0 Intensive Bond Building Hair Treatment to use before Olaplex No. 3 Hair Perfector. Your hair will be three times stronger with one use when used as a two-part system, as the treatment acts like a primer to absorb nourishment for maximum repair. It's a hair maintenance absolute, especially for hair that is damaged by chemical services, heating styling, mechanical damage, environmental damage, and lifestyle or psychological changes. This dynamic duo provides deeper repair, strengthens, and protects hair integrity."
Why should I use it?: If it's as effective as its predecessor treatment Olaplex No. 3, it will salvage your over-processed hair from the inside out and protect it even further from inevitable damage.
Sisley Hair Balm
Recommended by: Jenny Cho
Clients: Jennifer Lawrence, Amanda Seyfried, Carey Mulligan, Emilia Clarke, Scarlett Johansson, Lucy Boynton
Because hair can inevitably become stressed, dry, and course over time, Sisley launched a multi-healing overnight hair balm from their Hair Rituel line. The hair treatment, which also has a 30-minute express option, renews hair's natural fatty acid coating that's often unable to regenerate because of external stressors such as regular color and heat styling. Cho is a fan of this product specifically for the upcoming colder months. "I love the Hair Rituel by Sisley-Paris Restructuring Nourishing Balm because you can truly see and feel the difference after one use. My hair feels much silkier and looks visibly shinier and healthier. I am a huge fan and think this product will be even more helpful as we begin to experience more dryness from the winter months ahead."
Why should I use it?: If it's anything like Sisley's skincare products, you won't be disappointed. The brand has the most advanced skin and hair chemists at their disposal for decades, infusing plant-based science and ingredients with cutting-edge technology for your hair to heal.
Crystal Cashmere Treatment by In Common Beauty
Recommended by: Riawna Capri and Nikki Lee at Nine Zero One Salon
Clients: Taylor Swift, Selena Gomez, Emma Roberts
A two-step hair treatment that uses a blend of jojoba, avocado, olive, argan, rosemary, and shea butter oils to leave your strands soft while intensely moisturized. This product creates a thermic reaction that penetrates deep into hair to hydrate. "Many traditional treatments make your hair feel amazing right away and you think, 'Wow, this is the best thing ever!' However, those treatments that make your hair feel buttery and sleek in the shower are mostly made with silicone," says Crystal Cashmere co-founder Riawna Capri. "Silicone isn't great for your hair (or the environment) and it builds up without actually repairing your hair. What is wonderful about Crystal Cashmere is the feeling you get after drying your hair. Hair is transformed in one treatment, it's instant gratification. Plus, it works on all hair types and textures—it's one of the first treatments that really works for everyone."
Why should I use it?: It suits anyone that dyes, bleaches or heat styles their hair on a consistent basis. Again, the silicone-free element won't leave your hair full of buildup and it will cut your blow dry time in half, extend color life, and provide a protective dose of heat protection. In addition to the key oils, the formulation contains aloe vera to soothe the scalp, and prickly pear seed oil provides omegas and vitamin E to restructure the cortex of your strands.
R+Co Sunset Blvd Blonde Toning Masque
Recommended by: Richy Kandasamy, R+Co Collective Member
This is a moisturizing treatment specifically for blondes, which brightens and softens bleached and highlighted hair. Richy Kandasamy, the latest R+Co Collective member, recommends the toning mask be incorporated at least once a week into the hair treatment routine. "As we say, blondes have more fun, but the fun does not last long. When working with very light depth hair and delicate tones, like silver or clean blonde, color tends to fade fast and lose shine, which can look or feel dry," Kandasamy says. "It's a very delicate palette to maintain. You have to treat the hair with toning masque at least once a week. By adding a toning masque into your regular routine, you are adding moisture and maintaining the tone and shine factor. Thanks to its deep purple color, it corrects uninvited, dull, yellow hues and prevents fading, oxidation and brassiness, while imparting shine."
Why should I use it?: Because everything fades, especially the vibrancy of dyed blonde locks, after a while. This toning mask is good for anyone with blonde or silver hair color looking to nourish and counteract yellow tones.
Matrix High Amplify Shine Rinse Lamellar Treatment
Recommended by: George Papanikolas at Andy LeCompte Salon
Clients: Rashida Jones, Penelope Cruz, Minnie Driver
"It's a miracle treatment," Papanikolas says. "The Lamellar rinse is to be used after shampooing and it's designed to make hair shinier, smoother and healthier. It will not have your hair feeling like it's weighed down. Much like Micellar water that is often used for skincare, Lamellar water reaches the damaged areas of the hair strand to smooth the follicle while also removing buildup and detangling hair."
Why should I use it?: It's super lightweight, but manages to condition effectively. The treatment is best for those who want featherweight conditioning and detangling. It nourishes the hair at first touch.
Related: Mullets Are the Quarantine Trend We Didn't See Coming