Beyoncé Partners With the NAACP to Support Small Black-Owned Businesses
"The challenges of Black business owners navigating in the climate cannot be understated."
---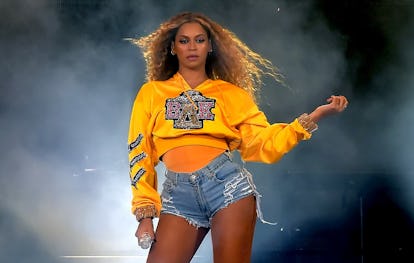 Kevin Winter/Getty Images
When the government rolled out the first installment of emergency loans known as the Paycheck Protection Program (PPP) in April, funds effectively evaporated immediately. And while the CARES Act specifically instructed the Small Business Administration to prioritize business owners of color, the SBA apparently never got the memo; in one survey just 12 percent of Black and Latinx business owners reported receiving the loans they asked for, and 26 percent received only a fraction of their requests.
Now, thanks to Beyoncé, some of them may be getting a second chance. On Thursday, her charitable foundation BeyGOOD announced that it's partnering with the NAACP on the Black-Owned Small Business Impact Fund, which aims to "ensure economic empowerment for Black businesses." From now until July 19, Black-owned small businesses owners in Houston, Atlanta, New York, Los Angeles, and Minneapolis are invited to apply for $10,000 grants. Selected applicants will be announced on Beyonce.com on July 31.
"The challenges of Black business owners navigating in the climate cannot be understated," the NAACP said in a statement. "The effects of uprisings across the nation have led to many businesses being placed in dire straits due to damages and other small business needs."
Last month, Beyoncé launched the Black Parade Route, a section of her site dedicated to promoting Black-owned brands, ranging from bars and restaurants to fashion and beauty companies. And while she has yet to comment on the news of the news of the partnership specifically, Beyoncé has been increasingly vocal about her politics since the police killing of George Floyd in late May.
"One of the main purposes of my art for many years has been dedicated to showing the beauty of Black people to the world—our history, our profundity, and the value of Black lives," she said in a candid virtual commencement speech in June. "Look what you've been able to do in the last 14 days," she continued, referencing the nationwide Black Lives Matter protests in the wake of Floyd's death. "We've seen the power of the collective. We've seen what happens when we join for the same cause."