Beyonce has this man to thank
Much has been made of Beyonce's transformation into alter-ego Sasha Fierce: the leotards, the booty-shaking dance, the no-more-nice-girl 'tude. Of course, this all took a team of image-makers, and not to be left out is...
---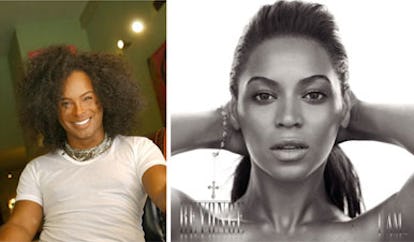 The strong arches Beyonce sports on the I am…Sasha Fierce album cover are emblematic of Robert's aesthetic—over-plucking is clearly not in his lexicon. The LA-based Roberts, whose clients also include Cameron Diaz and America Ferrara (even Britney Spears is using his products on her current tour) opened a Fifth Avenue location last year and flies into NYC every five weeks or so.
And where else is the bathroom decorated with celebrity autographs, including Beyonce's above—ahem—the throne?
212-764-4755 and 310-271-2100