Olivia Munn and Five Other Actresses Accuse Director Brett Ratner of Sexual Misconduct
Olivia Munn and five others have come forward with allegations of sexual misconduct by director Brett Ratner.
---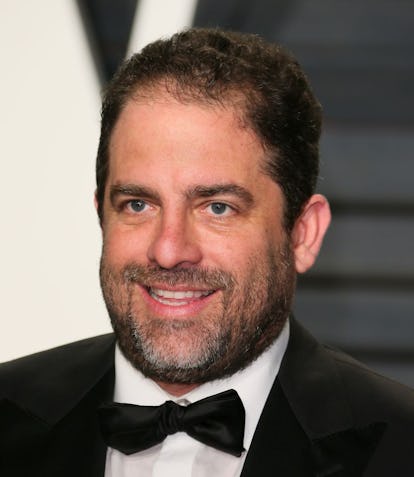 JB Lacroix/Getty Images
Following sexual misconduct allegations against Harvey Weinstein, James Toback and Kevin Spacey, Olivia Munn and five other women have come forward to accuse director and producer Brett Ratner of sexual misconduct, according to a report from the Los Angeles Times.
Rattner is the director of the entire Rush Hour series with Jackie Chan and Chris Tucker, as well as a frequent music video director for the likes of Madonna, Mariah Carey and Miley Cyrus. He is also a prolific producer, whose credits include The Revenant and Horrible Bosses, which co-starred Spacey.
Munn recalled an incident from 2004, before she became a correspondent on The Daily Show or starred in Aaron Sorkin's The Newsroom, when Ratner approached her in his trailer, "furiously masturbating" in front of her. Munn immediately told her sister and an attorney about the incident, but she was discouraged from pursuing a case. "How broken do women have to be before people listen?" Munn said of her attempt to take legal action.
This story has been told before; in her essay collection Suck It, Wonder Woman!: The Misadventures of a Hollywood Geek, she recounted the incident without identifying Ratner, but he later appeared on a show previously hosted by Munn to identify himself and discredit her experience. "I used to date Olivia Munn…when she was 'Lisa'," the director said on Attack of the Show. "That was the problem. She wasn't Asian back then." Olivia Munn, whose full name is Lisa Olivia Munn, was credited as Lisa in her career before switching to her middle name. Ratner later backtracked on his statement, and told Howard Stern, "I said I banged her three times, which wasn't true." Munn says she has repeatedly run into Ratner, and alleges that at a Creative Artists Agency event in 2010, he angrily asked her why she hated him, and then described masturbating to magazines with her image on the cover.
Ratner's attorney, Martin Singer, has disputed the reports from women in the Los Angeles Times, calling them "absurd" and "ridiculous," even though the incidents of assault date back as early as the 1990s. Actress Natasha Henstridge alleges that Ratner assaulted her, forcing her to perform oral sex in his apartment when she was 19 years old, and Ratner was in his early 20s. Another actress, Jaime Ray Newman, recalls a flight she shared with Ratner in 2005, wherein he allegedly "began loudly describing sex acts he wanted to perform on her in explicit detail" after switching seats with his assistant so that he and Newman could sit next to one another. Katharine Towne also shares a story of unwanted advances from Ratner after he followed her into the bathroom at a party. Eri Sasaki alleges that in 2001, while on the set of Rush Hour 2, Ratner offered to give her a line of dialog if she went into the bathroom with him, and Jorina King, also a background actress on set of Rush Hour 2, claims that Ratner asked her to expose herself to him in his trailer. Former production assistants, as well as other actors and partygoers, confirm the statements made by the women in the report. Still, Ratner's attorney insists that he has no recollection of these incidents.
The Los Angeles Times report reminds that Ratner has never shied from bragging about his image as Hollywood's bad boy director, heralding his close relationship with friends James Toback and Roman Polanski, the latter of whom was charged with raping a 13-year-old girl in 1977 and ultimately convicted of the crime. Further underlining his playboy status, Ratner has held the rights to Hugh Hefner's life for a decade and is slated to direct an upcoming Hugh Hefner biopic starring Jared Leto as the late Playboy founder. According to a report from The Hollywood Reporter, "Ratner also plans to reboot the Hefner-hosted, late-1960s talk show Playboy After Dark."
If the cancellation of upcoming Weinstein Company releases and the excommunication of Weinstein from the Producers Guild of America is any indication of what is to come, Ratner may face the same consequences with his in-progress productions.
As Hollywood faces scrutiny for its silencing of those who attempt to speak up about their experiences with sexual harassment, women across the entertainment industry are working together to "unpack the trauma" of what has transpired, in an attempt to systemically change the culture of abuse in Hollywood.
Related: The Weinstein Company Will Not Release Any More Movies This Year
See W's most popular videos: