See Brie Larson in The Glass Castle Trailer in a Role Jennifer Lawrence Pulled Out Of
Brie Larson stars in the film adaptation of Jeannette Walls' best-selling memoir The Glass Castle alongside Naomi Watts and Woody Harrelson.
---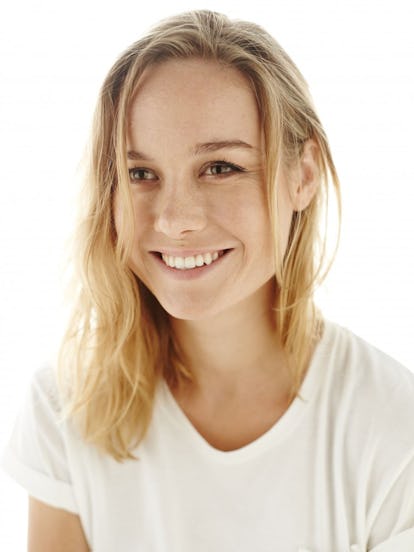 Photography by Roy Beeson
Brie Larson and Jennifer Lawrence are good friends. Of this we know. They are also both young, blonde Oscar winners who happen to be two of Hollywood's most in-demand actresses at the moment, and unsurprisingly are sometimes contending for the same roles.
That was the case with the lead in The Glass Castle. Based on Jeannette Walls's best-selling sensation of a memoir, the part is undeniably covetable. Lawrence was first attached to play Walls all the way back in 2013, but when the project jumped from Paramount to Lionsgate in 2015, Larson was cast instead. Presumably in part because the director attached, Destin Daniel Cretton, also helmed Short Term 12, Larson's breakthrough film. But also it might have to do with the fact that by that point, Lawrence's schedule was likely far too crowded (she's been making mysterious films like Mother!).
No bad blood, though. In fact, the film may have played a part in bringing Larson and Lawrence together as friends in the first place. It also stars Woody Harrelson, who as we all know by now, is the guy who put Larson and Lawrence (and Emma Stone) in touch in the first place, with the suggestion that they might benefit from knowing each other.
It's also fitting that there's a bit of a juicy backstory involved in the film. The real-life Walls first made her name as a gossip columnist, after all, even though her memoir was far from glamorous, and focuses on her unusual and difficult upbringing.
Larson plays the grown-up Walls, a young journalist in New York City in the '80s and early '90s. In the trailer, the scenes also cut back to her childhood with her parents, as played by Naomi Watts and Harrelson.
The two flawed parents raise their kids in an impoverished, nomadic life, seemingly moving anytime trouble arises. They wind up in scattered places all across the West, and eventually in West Virginia. Any home the family does stay in for a few years inevitably falls into disrepair. Meanwhile, the kids are in and out of traditional schools, even though their mother is a teacher.
The grown-up Walls eventually moves to New York and has to reckon with her parents (who at one point end up squatting in an abandoned New York building), and the effects of their unconventional parenting.
New Girls' Max Greenfield, Big Little Lies' Ian Armitage (yes, "Ziggy") and up-and-coming Australian actress Sarah Snook all pop up in supporting roles. The film will hit theaters on August 11.
Related: Brie Larson, Jennifer Lawrence and Emma Stone Are In the Ultimate Group Text
Brie Larson Ran from Boulders at Her Indiana Jones Themed Birthday Party: