Bye, jewelry: This man will buy your baubles
We've all seen the Cash4Gold commercials. Kick that concept up a couple luxe notches higher and you have Circa Jewels, founded in 2001 by Chris Del Gatto. While the company, which has offices in New...
---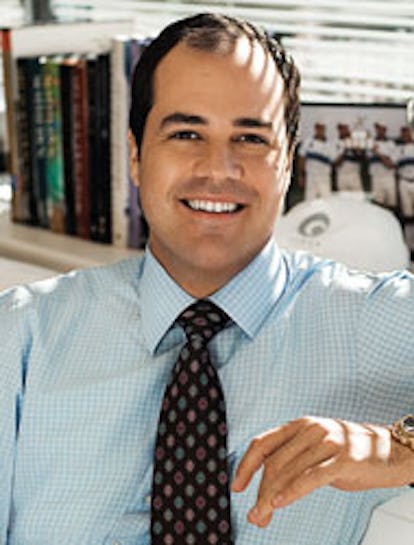 What are some trends you're seeing now in the re-sale market? What's selling more than ever is signed jewelry from all the major names: Cartier, Tiffany, Van Cleef & Arpels, David Webb, Judith Ripka, Roberto Coin and David Yurman. There's still a consumer who's buying jewelry, but they're more brand-conscious.
Let's talk Madoff. Has business spiked since the fall-out? When it first happened, reporters were camped out at our Palm Beach office. So I mean, it has had an impact. There's a certain part of our client base that was affected by Madoff and it just added to the overall pall of the recession, shaking consumers' confidence—certainly the New York, Palm Beach, upper-crust crowd. It was just kind of the icing on the cake.
What did these ladies bring you? Everything. A ton of signed jewelry, large diamonds. They didn't bring anything unusual, just the same things that we always bought.
What about other clients—have you seen any royals lately? I flew to Europe within the last year and a half to buy a tiara from one member of a royal family. I flew to Geneva for it.
Celebs? One TV star recently brought in a ring from a broken engagement. Another very, very large TV personality from the Eighties and Nineties came in, and was saying that reality shows have really hurt television actors and actresses—they're not getting the work they used to.
We've read that you're a polo player? I always loved horses, but I'm born and raised in Manhattan and came from a very simple background and certainly never had the opportunity to ride. About four years ago, we sponsored one or two polo tournaments and I just really fell in love. Now I play professional tournaments. I play in the Hamptons. I play in Palm Beach. I go for a month every year to tournaments in Argentina.
And your horses? I have seven. There's Mancha and Cha Cha. J. Lo is one. Playgirl is another. They all have very cute names.