Photographer Campbell Addy Gives Stock Images a Shock of Diversity
The British-Ghanaian photographer Campbell Addy has teamed up with Getty Images on a series of portraits showcasing real diversity.
---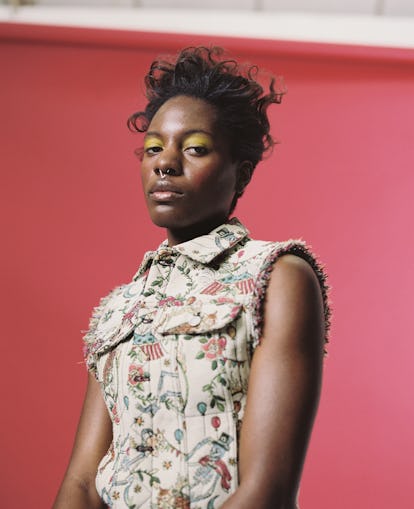 Campbell Addy, courtesy of Getty Images
The British-Ghanaian photographer Campbell Addy has always had a knack for casting, but he didn't realize how different his approach was until last year, when one of his models, who was albino, told him the agency Addy had recommended he sign with informed the model they had "one of him already." And so, after recovering from the shock, at 23, when he still had a year left at Central Saint Martins, Addy saved up as much as he could, and started his own modeling and casting agency, Nii, with the goal of showcasing true diversity—not just in terms of race, but also age, able bodied-ness, size, and overall background and looks.
That year, Addy also created a magazine, Nii Journal, where his models—a range of men, women, and anyone in between, whose lives are also detailed on the agency's website—could appear. And now, the photographer is taking things mainstream. He's teamed up with Getty Images, which has over 80 million photos in its archives, on a series of stock photos that offer companies and publications an alternative to using a photo of a white person as a default stand-in for a portrait. (We recently saw the best season to date for models of color, but still only one or two were featured in many shows; when it comes to magazines, it's not unusual for titles to end up featuring all-white cover models over the course of a year.)
Addy's resulting 42 images feature all Nii models, meaning they depict a broad spectrum of people, all with their own distinct style and their own distinct deviances from gender and racial norms (with some eye-catching yellow eye shadow and face tattoos to boot). Still, different as they all are, all have the same caption: "Portrait of young person holding ambiguous gaze." Take a look at some of Addy's faces, which are all available on Getty, here.
Related: Meet Modeling's New Faces: Diverse, Inclusive and Empowered
See 82 Celebrities Stand Up for Human Rights: