How Celebrities Can Have So Many Different Looks on the Red Carpet, According to Jessica Chastain's Hairstylist
Start with a moisturizing treatment and a good cut, and go from there.
---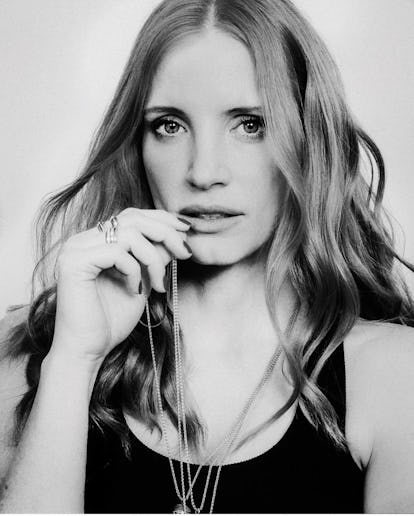 Photo by @renatocampora
As one of the jurors at this year's Cannes Film Festival, actress Jessica Chastain has been a recurring face on the red carpet. And that many appearances requires a variety of looks, in just a single day. But according to Chastain's hairstylist Renato Campora, achieving multiple, varied hairstyles is easier than you think.
It's all in the preparation of course. Renato recommends starting with an intense moisturizing treatment, like Morroccanoil's Argan Oil, "It allows me to protect the hair from the hot tools and to gain shine and health hair," he says. But the most important element for versatile hair is the cut. "The haircut plays an such important role in what I do like. I like to cut the hair that can easily be changed and transformed each time," Campora says.
To allow hair to have movement and flexibility when creating different looks, Campora has a process. "When I have two different hairstyles, I prep the hair in the morning and by the end of the day, I dampen the hair with a water spray that allows me to start from the beginning; which gives me the flexibility to recreate a completely new look," he explains. To ensure that your hair has long-term hold, Campora encourages finding the products that work for your hair. "In order to build up a good foundation, you need to use the right hair products especially when you want to change the hairstyle from day time to night time."
And while the task of choosing from a wide variety of styles may seem daunting, the hairstylist reassures us to turn to old Hollywood for inspiration. "On the red carpet there are quite a few hairstyles that are timeless, but there is only one that keeps coming back all the time: the Marilyn Monroe look, old Hollywood glamour." It's as simple as that.
Renato Campora's Must-Haves Hair Styling Products For Effortless Waves
Jessica Chasten talks about her crush on Elvis: