The Spirit of Blank City
"Even when I was a kid or teenager, my goal was I wanted to move to New York. And I didn't even know why or for what job, but I wanted to move to New...
---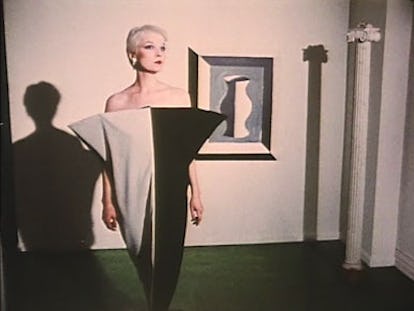 With interviews from Debbie Harry, John Waters, Jim Jarmusch, John Lurie, Lydia Lunch, Richard Kern, Amos Poe, Thurston Moore, Fab 5 Freddy, Steve Buscemi, and more, Blank City is the first movie to tell the definitive story of the downtown New York film scene in the late '70s and early '80s. The overlapping art, music and film movement boomed with the city's cheap rent, the artists' disregard for money and technique, a general nihilist spirit and plenty of drugs. First hand accounts, archival film footage and a soundtrack featuring Patti Smith, Television, Richard Hell and Sonic Youth show just how downtown came to birth "No Wave Cinema" and "The Cinema of Transgression."
Post-screening, Michael Holman, Basquiat screenwriter, and member of No Wave band Gray, explained how he first came to meet his fellow musicians and film collaborators, Basquiat and Vincent Gallo.
"Jean-Michel Basquiat and I met at a party—I remember the day, April 29, 1979. I was interviewing him, and I was kind of being a jerk just because I was trying to be funny, and he gave me this look," he began.
"A lot of people have told me they've had the same experience. His face turned into a mirror, and I was looking at myself being a fool, " he continued. "Later on I went up to him and said 'Hey man, I'm really sorry,' and he said, "It's alright. You want to start a band?' And I was like 'Yeah!'"
Vincent Gallo, despite being a much younger guy on the scene, caught his attention for another reason.
"We both had a incredible love for easy listening," Holman said. "I mean he was dressed like a hipster but if you had that weird aesthetic, that made you cool that you were into something so odd like elevator music."
As Manhattan rent prices skyrocket, where might the next cultural hub be? Would it be Detroit, Mexico City, or still New York? Holman had one piece of advice.
"It has to be a place people want to go to, and start a band. That's number one."
Blank City is showing at IFC Center until April 21.