Chef Sam Talbot on Montauk, marriage and Kelly Killoren Bensimon
Chef Sam Talbot has been a food world heartthrob ever since his television debut on season two of Top Chef (he placed third). Now, from his perch at Montauk's Surf Lodge, which opened last summer...
---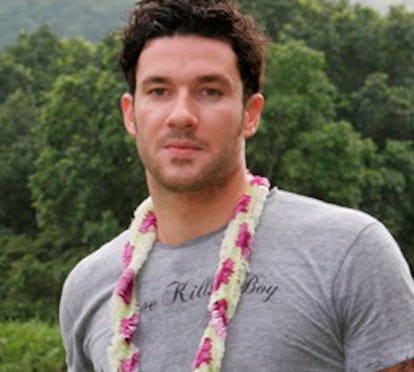 How has business been so far this summer, and are the local residents still convinced that your restaurant is ruining the low-key, surf town vibe of Montauk? I thought this season wouldn't be as strong as last year, but so far so good. Business has actually been great. We've booked some great music acts at Surf Lodge for the season, and we're doing a lot of weddings. As for our relationship with the locals, in my opinion Surf Lodge is a great addition to Montauk. We try to support the town as much as we can. It's a small town with a huge heart, and slowly but surely it's opening its arms to us… well, I hope.
Do you go out in the Hamptons other than at Surf Lodge? I mostly just stay in Montauk. But I'm stoked that my buddy Andrew [Chapman] is opening the Blue Parrot in East Hampton. [Ed. Note: The Blue Parrot is now open for business; Chapman's partners in the venture include Renee Zellweger, Ron Perelman and Jon Bon Jovi.]
Where do you eat when you're back in Manhattan? I have so many favorite restaurants—Caracas, Tia Pol, Republic, Mizu, Hampton Chutney Company, Supper, Lil Frankies, Bonita… the list is endless. Oh wait—and Le Bernardin! You can't ever go wrong there. In 2010, I'm opening the Mondrian in SoHo with the Morgans Hotel Group.
You appeared on the Real Housewives of New York, teaching Kelly Killoren Bensimon and her daughters a cooking lesson. Given Kelly's propensity for appearing on the show alongside attractive men, regardless of any real-life connection to them, I have to ask: are you two actually friends? Yep. Kelly is a friend. She's a good girl.
But to be clear, you're a one-woman man now. Are you enjoying married life? Paola has changed my life. Right now we're in Spain—it's my wife's birthday present. It's all pleasure, no work, but obviously the food is to die for. I've been eating the most amazing seafood I've had in a while. Oh, and the Iberico! It's pure bliss.
Below, Talbot and Guerrero