Chloë Sevigny Has Given Birth to Her First Child
New York's coolest new resident is here.
---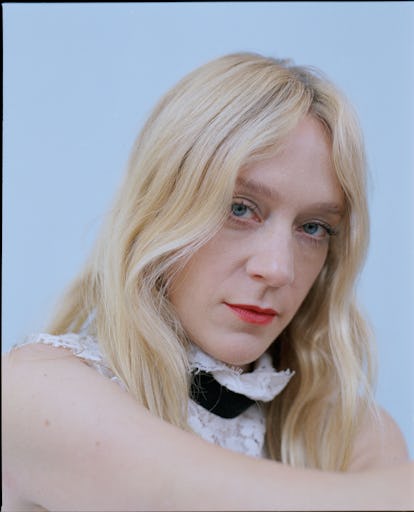 The coolest person in New York has been born.
Chloë Sevigny has given birth to her first child her reps confirmed to Page Six. The 45-year-old actress was spotted carrying the child on a walk with her boyfriend, art gallery director Sinisa Mackovic, on Monday (both parents were wearing masks and gloves). A medical bracelet was still on Sevigny's hand.
No other information, including the child's name or exact birthday, has been given.
The Oscar-nominated and Golden Globe-winning actress first announced her pregnancy earlier this year in a series of portraits taken by director Jim Jarmusch.
Sevigny first took New York by storm as a teenage intern at Sassy magazine and appeared in numerous photoshoots and music videos. In 1995 she found her first film role with the cult classic Kids, and four years later she'd receive an Oscar nomination for Boys Don't Cry. She's worked steadily in independent cinema and prestige television ever since. Though, Sevigny is equally noted for her unique personal style and for being a friend and muse to half a generation of New York designers, photographers, filmmakers and artists. (We imagine her closest friend, Natasha Lyonne, would be first in line for godparent duties.)
In her last interview before giving birth, Sevigny laid out her plans for her first post-lockdown, post-birth activity.
"I'm very excited to get drunk with friends and dance at The Pyramid after the baby's out.," she told The Cut. "That frivolous revelry that we used to participate in… Just being able to let go. I can't wait for us to go dancing and sing our hearts out and cry and twirl about."
That the child's birth becomes the biggest news in New York fashion circles right at a time when, under normal conditions, the Met Gala red carpet would be in full swing almost seems fitting, if not hopeful. Life goes on even during lockdown.
Related: Chloë Sevigny Debuts the Last of Her Maternity Street Style Looks