Claire Danes And Hugh Dancy Have Another Baby Boy
Congratulations to the actors and parents.
---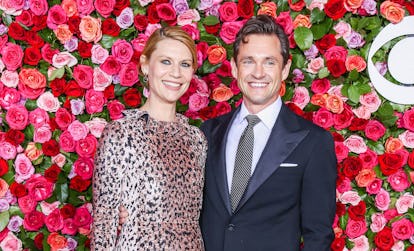 Walter McBride/WireImage/Getty Images
Hugh Dancy and Claire Danes are the proud parents of a baby boy…again! The actors welcomed their second son on August 27, 2018, according to the Associated Press, and the couple's publicist revealed that Danes gave birth in New York.
Danes and Dancy, who married in 2009, are also the parents of five-year-old Cyrus Michael Christopher. In an interview with People in May, Danes revealed that Cyrus was "excited and showing a little ambivalence too" about becoming a big brother, revealed in a separate interview in April, with Howard Stern, that the pregnancy "was planned." She added, "We've been wanting another kid for a while, and it happened."
While she was pregnant with Cyrus, Danes was working on the Homeland set, but this time, she took a break. She told People, "It feels like a huge luxury…when I was pregnant with my first son, I worked until I was in my eighth month, so this feels like a huge gift, to have a chance to kick my feet up a little bit."
Filming wrapped on Homeland's seventh and penultimate season in March, before Danes publicly confirmed her pregnancy. To commemorate the occasion, she posted a late-night set picture to Instagram with the caption, "And that's a wrap on the filming of Season 7 of this, here, Homeland. And now, we nap. ?✌️?#homeland #rva #budapest"
The show's eight season, which has been confirmed will be the last, will air in 2019.
Congratulations to the whole family!
Related: Jared Leto, at 21, Taught 14-Year-Old Claire Danes How to Make Out During My So-Called Life