Rest Easy on the Road
Pick up this new sleep-inducing travel kit before your next adventure.
---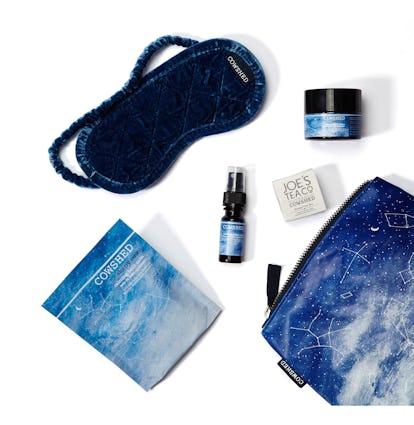 Soho House's Cowshed Spa already has mood-based lines like Moody Cow, Grumpy Cow, and Gorgeous Cow, but its latest is perhaps the most essential this time of year. Sleepy Cow, a collection of a calming pillow mist, bath salts, tea, and body butter, uses Melissa and Lemon Myrtle essential oils to relax uptight hosts or uneasy guests. A mini version of the set is also available, including everything an anxious traveler might need, but given that it is that time of the season, consider picking up Slender, Grumpy, and Moody as well—just to be safe.