David Geffen Takes New York Billionaires to Task Over Lack of Donations for Philharmonic Lincoln Center Concert Hall
"I think [it's] too bad and shameful."
---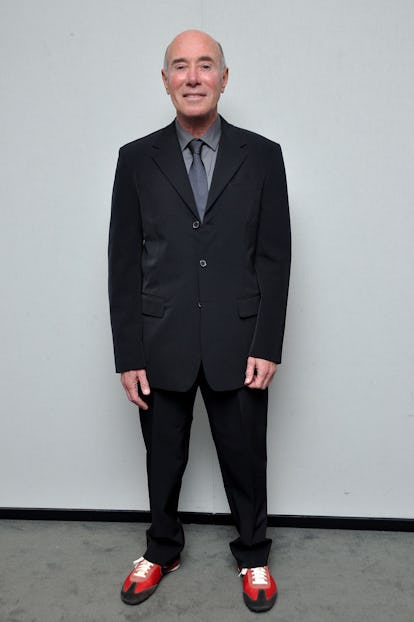 Juanito Aguil/Getty Images
Billionaire, philanthropist, and noted Instagram user David Geffen has resparked the age old rivalry between West Coast and East Coast money. This time, however, it's centered around support for the arts — or, according to Geffen, lack thereof. The Los Angeles-based media mogul, who founded Geffen Records and co-founded Dreamworks along with Steven Spielberg and Jeffrey Katzenberg, has taken to task New Yorkers for not donating enough to make the renovation of David Geffen Hall, a home for the New York Philharmonic, at the Lincoln Center possible.
"That a city that has as many wealthy individuals who've made a fortune in New York — that they couldn't show up and support the most important cultural institution in New York, I think is too bad and shameful," Geffen told The New York Times. "New York deserves to have the best concert hall for the Philharmonic. New York should have the best of everything."
What it won't have now is a $500 million-renovated concert hall, which Geffen donated $100 million towards before the project was ultimately canned due to its non-workable design and the fact that it would mean the New York Philharmonic would have to find a temporary home for three to four years, according to Lincoln Center chairwoman Katherine G. Farley, as The New York Times reports. Meanwhile, Lincoln Center president Debora L. Spar told The New York Times earlier in the week, "There was a general sense that the project had just gotten too complicated."
Though, Geffen seems to attribute the project's demise to a lack of sufficient donations. "I had hoped the money I gave them would inspire more giving," he told The New York Times. "Without great support, the opera in New York, the Philharmonic in New York — these kinds of institutions will greatly suffer." Geffen also addressed his critics, who called out Lincoln Center's decision to put the donor's name on the building, saying, "You hear that about every contribution anyone's ever made ever. How much did they give? It's easy to be a complainer."
Geffen is, however, putting his money where his mouth is. In the wake of his cancelled Lincoln Center concert hall, Geffen has donated a record-breaking $150 million to Los Angeles County Museum of Art. "It seemed as though, if I didn't do it, it wasn't going to get done — they've been attempting this for years and they couldn't raise the money," Geffen told The New York Times. "I love art, I love L.A. and I could do it, so I did."
The donation will cover a large portion of the museum's planned $650 million expansion that will feature a new modernist Peter Zumthor building.
The new building will naturally be known as the David Geffen Galleries. Los Angeles also features the Geffen Playhouse and the David Geffen School of Medicine at UCLA.
Related: What Happens When a Billionaire Joins Instagram
See What's Trending in W Video: