Dancing with Debutantes
Choreographer Mary John Frank concocts a playful twist on the gala.
---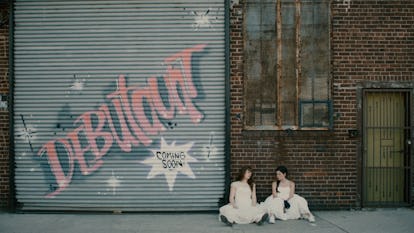 New York's spring gala season is almost over, but revelers will have one more chance to pull out their cocktail attire before heading out East thanks to director Mary John Frank's new interactive-dance performance, Debutaunt. Billed as an "interactive dance-based experience," the show invites guests into a gala-inspired space where ideas about coming of age and ritual are explored through movement. Debutaunt is set to take place over a number of nights in June at the Atelier Roquette, a warehouse loft in Red Hook, where Frank will stage her female-powered project alongside collaborators like producers Bettina Barrow and Lydia Thew. Frank also dreamt up a series of cheeky short teasers that offer just a taste of what she has in store. Below, a favorite.
"Debutaunt" runs from June 11 to the 28th. For more information, debutauntball.com.
Debutante Teaser by Bart Cortright from Mary John Frank on Vimeo.