Connie Britton's Dirty John Trailer Is Here, and Jessica Biel Announces Her Own Podcast-Inspired Show
Dirty John with Connie Britton and Limetown with Jessica Biel are both coming soon to small screens near you.
---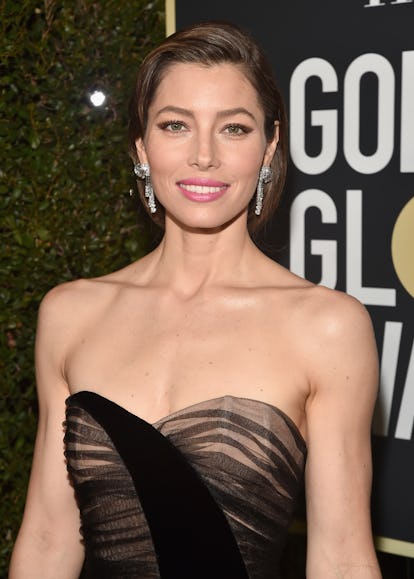 Getty.
It's a big day for podcasts being turned into TV series…and for Connie Britton and Jessica Biel.
First up in podcast turned television world, we have the newly announced Limetown, the upcoming 10-episode Facebook Watch series starring, and executive produced by, Jessica Biel. Biel will play Lia Haddock, the public radio reporter who, in the podcast, sets out to investigate a mysterious, decade-old incident: the sudden, spontaneous disappearance of 300 people from a scientific lab in the titular Tennessee town.
Limetown, a fictional serial, first premiered three years ago, and it quickly earned a place of honor amid the annals of the "Town" podcasts, all of which are great: Crimetown (which holds a special place for this former Providence resident), Limetown, and, of course, S-Town, which is also being made into a movie, directed by Spotlight's Tom McCarthy. At least once a week, we wonder where the second season of Limetown is; for what it's worth, earlier this year the podcast's Twitter feed announced the new season would start on Halloween. That is still a distant glimmer of hope. The creators also recently wrote a prequel novel, slated for mid-November release.
Today also saw the release of the trailer for Dirty John, the upcoming Bravo series starring the beloved Nashville alumna Connie Britton, Eric Bana, Juno Temple of the short-lived Vinyl, and Ozark's Julia Garner. Dirty John, slated for a late November release, is a limited-series adaptation of the podcast of the same name, which is only the second-best way to take in the story of the con man John Meehan (Bana) and his mark, Debra Newell (Britton). (The best way, of course, being the original Los Angeles Times feature on the story.) Garner and Temple play Newell's daughters, Terra and Veronica, who were among the first to grow skeptical of John.
Like we said, a big day for podcasts being turned into television series. Not only are they getting picked up for television distribution, but they're also attracting some genuinely great actors. So now we'll be over here, waiting for the In the Dark reporter and narrator Madeleine Baran to get her own doc series.
Related: What Would a Sex and the City Reboot Look Like Today?