Dining with Drew
The actress celebrated her new book with a Chanel-hosted bash in Los Angeles.
---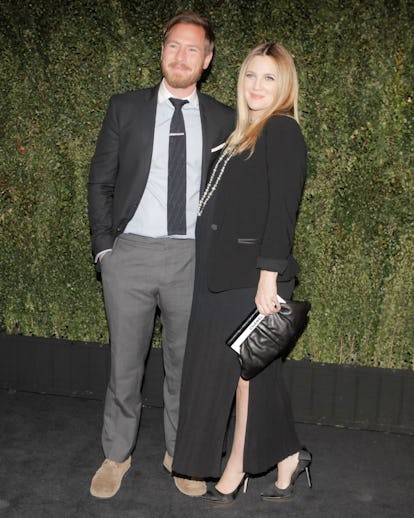 Drew Barrymore has an unusual hobby: searching for heart shapes in unexpected places and documenting them in photos. Now, she's collected the snapshots into a book, Find It In Everything, featuring hearts on cats, on pancakes, even on tuna steaks. In Los Angeles on Tuesday, Chanel hosted a book launch at their Beverly Hills boutique, drawing a bevvy of the actresses' adoring friends—many still recovering from the Golden Globes.
"She's so creative, she's endlessly thinking of fun things to do," Reese Witherspoon said of Barrymore. "Her whole house has all these amazing images. It's just an extension of herself."
"I love that girl more than anything, she's one of those people you look up to in this business," added Julianne Hough. "She's more than kind, more than gracious."
"Everything's happy and sunny side up," Chelsea Handler said of the book. "We write different kinds of books. Drew's a great influence on me, but I would be a negative influence on her."
After cocktails, there was dinner on the boutique's terrace, a perfect setting on a warm L.A. night. Barrymore and her husband, Will Kopelman — an art consultant and the son of Ari Kopelman, a former Chanel CEO — dined alongside friends including Busy Phillips and Molly Shannon, no doubt feeling the love.
Will Kopelman and Drew Barrymore in Chanel. Photo by BFAnyc.com.
Julianne Hough. Photo by BFAnyc.com.
Chelsea Handler, Mary McCormack, and Reese Witherspoon in Chanel. Photo by BFAnyc.com.
Jessica Joffe. Photo by BFAnyc.com.
Molly Shannon. Photo by BFAnyc.com.