The Most Fashionable Coffee Table Books of Fall
From Peter Lindbergh's behind-the-scenes moments to the home of François and Betty Catroux, here's a guide to the season's best reads.
---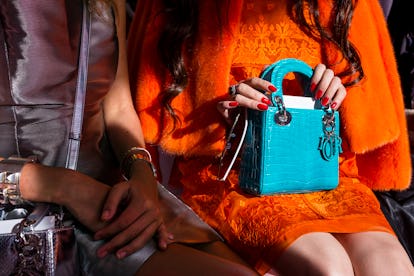 Landon Nordeman
An exquisite coffee-table book never skimps on sumptuous details. In the visual biography François Catroux (Rizzoli), the legendary interior designer looks back chronologically at his incredibly chic body of work, offering new insight into projects like the first Paris apartment he shared with his wife, the Yves Saint Laurent muse Betty Catroux, and the mega-yacht he decorated for Barry Diller and Diane von Furstenberg. Objects of desire are the calling card for the jeweler James Taffin de Givenchy, and his wonderfully imaginative designs—created using unexpected materials and color combinations like wood with turquoise and ceramic with sapphires—fill the pages of Taffin (Rizzoli), alongside the people, places, and things of beauty that inspire him. In celebration of the fashion house's 35th anniversary comes Carolina Herrera (Rizzoli), a lavish monograph that traces the evolution of the supremely elegant designer through interviews with friends and colleagues, as well as new photography of Herrera's work dating back to her 1981 debut collection. Shooting backstage at runway shows for the past four years, the photographer Landon Nordeman has been capturing what even the most trained eye may gloss over; Landon Nordeman: Out of Fashion (Damiani) gives us a peek into the unseen and often comical side of the fashion world. Meanwhile, Peter Lindbergh: A Different Vision on Fashion Photography (Taschen) reveals off-camera moments, cinematic influences, and even the handwritten prep notes behind the famed photographer's iconic portraits.
Watch W's most popular videos here: