Beauty Insider: The Scent Whisperer
Bespoke-scent whisperer Frederick Bouchardy.
---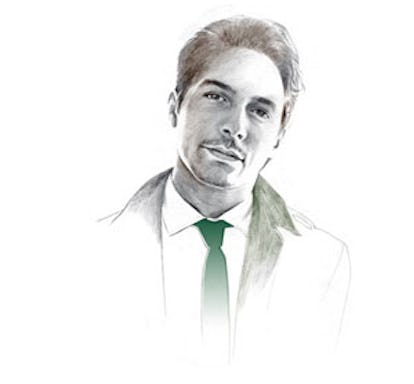 When big names like Rodarte, Opening Ceremony, or Alexis Bittar need a scent, be it for a store or a candle, they turn to Frederick Bouchardy, the man behind the bespoke design studio Joya, known for translating artistry into fragrance using sustainable materials and involving local artisans. "Each collaborator brings something different to the project," Bouchardy says. "Some provide boards with photos and magazine cutouts; others come with music or lines of poetry. I've had leaves, petals, even a specific kind of dirt flown in to use as inspiration."
Bouchardy sometimes works independently, and this month he debuts his third Joya scent, Ames Sœurs, a warm citrus mix with notes of orange blossom and sweet musk. The idea came from M.J. Rose's novel The Book of Lost Fragrances, which imagines a scent called Ames Sœurs crafted by Cleopatra's personal perfumer. "I think of it as orange blossom wrapped in smoky incense, cedar, and musk," Bouchardy says. Ames Sœurs will be released as a perfume roll-on later this month, but it's being ­introduced as a limited edition of 15 solids at Henri Bendel (above, price upon request).
Still lifes by Marko Metzinger; illustration by Cecilia Carlstedt.