Five Minutes With Colorist Johnny Ramirez
Is Miami ready to embrace the $400 head of highlights? One look at colorist Johnny Ramirez's jam-packed schedule—35 heads in three days—and the answer is a resounding, "Yes!" Ramirez, whose home base is the Neil...
---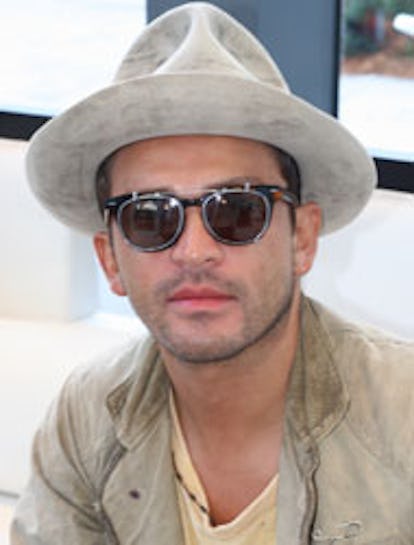 You're the ombré man. How did you begin to develop the perfect fade? I'm known for reduplicating kids' hair color; you know, that natural fade from dark to light. Emilia, my six-year-old daughter, has been my muse. I've spent a lot of time studying her color.
When Emilia was little, and I would give her baths, I'd notice the way her hair color would change in the water. I would sit there and sift her hair through my fingers—much like the way people used to pan for gold. I'd just study the way her wet hair looked and I committed each tone to memory. So now I have an exact color in mind when I check under the foils. I see it and it just clicks.
How does your process differ from traditional highlighting? My process is a lot of work. I use foils, but not in the traditional layering way. People freak out when they see themselves with their hair all teased and back combed. It's a mess when you take the foils out; the hardest part is combing it out.
And how long does the color last? If you don't have grays, my color will last between six and seven months.
Do you work with a particular stylist? Allie [Paronelli] and I have been working together for three years. She cuts all of my clients. I'm difficult to work for, but she knows me so well. She understands how to make the cut work with the color. She gets it.
What's one common color mistake you'd advise women to avoid? Changing your color after a breakup. I can spot a broken heart a mile away. When women come in here and they're very indecisive, I ask the question I already know the answer to… and there goes the tears. Women think changing their hair color will mend their broken hearts, and when it doesn't, they come back wanting their old hair color back.
What do you recommend women do to find their perfect color? I always ask a client to bring three things with them: a look you love, a look you hate, and a photo of yourself at about 12 or 13 years old. If I can recreate the tones you had in your hair at that age, your memory will kick in and you will feel at home with yourself again.
Johnny Ramirez can be reached at Neil George Salon in Los Angeles and Marie Robinson Salon in New York, or email him at boxno216@gmail.com.