From minimalist art to Tom Cruise: Five minutes with director James Mangold
Knight and Day, the big Tom Cruise-Cameron Diaz action comedy opening tomorrow, is turning out to be one of those movies the critics are either loving (Ty Burr) or evicerating (A.O. Scott). The film's slightly...
---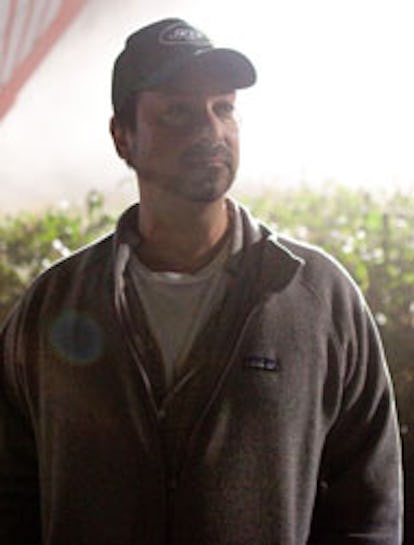 How did your parents influence what you wanted to do with your life? Well, having both your parents be painters it makes you really want to be in the arts, and do something creative. But it also makes you want to rebel. For me, that meant not wanting to do something so solitary. For me the challenge of working with a larger group of people, that was what was exciting.
What was it like growing up in middle of the 60s New York art scene? We lived on the Lower East Side until I was about 8. I went to a lot of openings, I hung out all the time with Robert Ryman's kids… it was a whole world.
And your dad was friends with Sol LeWitt, right? Oh, yes, he was one of my dad's best friends. I went to a lot of Jets games with Sol and my dad.
Do you collect art? Are you interested in art? Sure, I love art. And of course, I have my parents' work in my home! And Sol's and…. but I'm not at the point now where I can really collect.
Later on, you guys moved out of the city? Yeah, we lived in a town called Washingtonville that's home to a lot of cops and firemen from New York City. Nobody there got what my parents did. My parents have a very, very rewarding life and do beautiful work, but growing up, one of my critiques of my parents' world was that it was elitist, that it only speaks to a small sliver of the world. Doing something that could reach everybody else was very driving to me.
What was the first film you ever made? When I was 15, I made a sci-fi film with my dad's Super 8 camera, called Space Cabbie. I built this cab-spaceship in our barn, and my dad let me build it out of some old paintings that he didn't think were good enough. I painted over them and glued little plastic buttons on them. Later, I joked for years that it was probably my most expensive film.
Do your parents see your films? Of course! They came on set when we were shooting in Boston. My dad's a real movie buff so he loves it.
Photos: Mangold family: John Sherman. Painting: Courtesy Pace Gallery.