Five minutes with Dutch design star Maarten Bass
Just back from a short vacation at the Dead Sea, Maarten Bass was in Paris recently for his second collaboration with the Champagne house Dom Ruinart. Drawing on his fondness for transforming objects and materials,...
---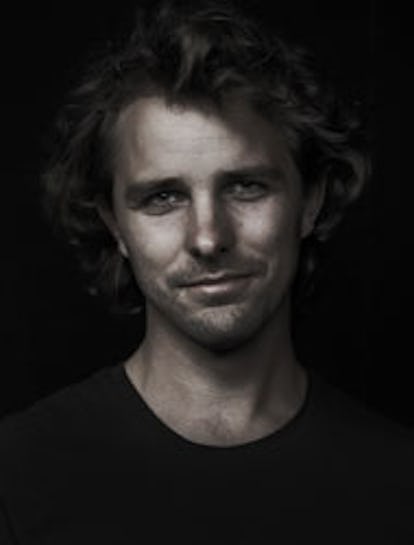 So, you live on a farm in rural Holland. Are you surrounded by animals there? Well, I already have four chickens.
Do you plan to add more? Yes, I want to have lots of goats. But for now it's ok — my neighbors have plenty of farm animals.
Bass's "melting" silver bucket
Did you take advantage of your collaboration with Dom Ruinart to get a lot of free Champagne? No, I guess I'm dumb. But they did send me a case of 1978 for my Designer of the Year Award [in Miami this year]. That was cool.
How has the economic crisis affected your business? I didn't sell much in the US this year, but I still have lots of work. I even turned down some work this year. I guess I' m spoiled.
What's the moment you like best in the creative process? When it's finished and comes out the way you wanted, you're happy. But challenges are great too. Like when you're stuck and you're like, "F—, I need to find a solution," and then it falls into place. That's a great moment.
Rocking chair from the designer's "Clay" collection
What kind of student were you? I was good at doing just enough. I was quite lazy.
With this Dom Ruinart collaboration and the sumptuous dinner in Paris tonight, you're in the limelight. Don't you wish you were back in your farm instead of talking to journalists? I get to talk about myself. I don't get tired of doing that. Not only am I lazy, spoiled and dumb, I'm also egocentric!