Five Minutes With Jon Turk, M.D., Facial Plastic Surgeon
Turk, a favorite of fashion industry insiders as well as Upper East Side teenagers going in for their first cut, is renowned for his nose work. But he's equally enthused by treatments that can be...
---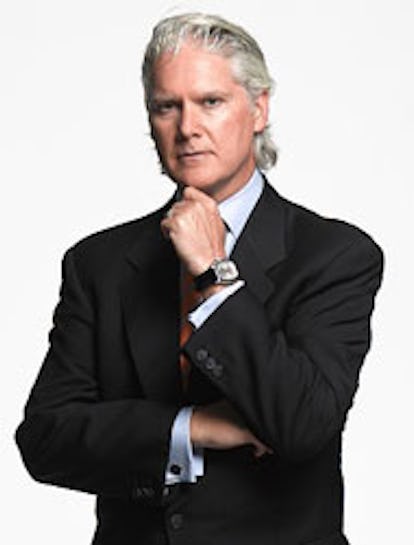 What's the worst thing someone can do to their face over the summer? Go to a bad plastic surgeon, especially in New York! Really, though, in this day and age there's no excuse for not protecting the skin in the sun, from an antiaging point of view and also, of course, from a skin cancer point of view. If you look at older people who have fantastic skin, those are the people who sat under umbrellas and wore hats.
When it comes to correcting sun damage, what's the one device you can't live without? I think you have to do something in an ongoing way to maintain that battle against the sun and time. Our HydraFacials, which help to evacuate a lot of debris in skin and build back collagen, precede anything else that we do. We restore people over the fall and winter with Cosmelan, an eight-hour mask that addresses pigmentation caused by sun damage, fine wrinkling and especially the tone and texture of the skin. It can be used on people with literally any skin type. We will send our aesthetician to patient's apartments or hotel rooms or it can be done in the office and then you just jump in a cab.
What device or technique would you invent if you could? I've always dreamed about scarless healing. You could simplify and really improve the results of facial and cosmetic surgery to the point of near perfection.
What's the most sage advice you give to patients? More is not always better. I always tell people, 'If the rest of the world knows you did something, it defeats the whole purpose.'
We hear you have quite an illustrious claim to fame. The character on the hit TV show Scrubs is named Dr. Turk. My best friend from Amherst became an agent, and his client Bill Lawrence created the show and enlisted me to be an advisor and get things off the ground. Right before they aired the pilot they sent me a release which I thought was something standard but it turns out they were asking if they could use my name for the surgical character. My kids used to run into the room so they could hear 'Dr. Turk to the emergency room.' I've been an advisor for 11 years. I was in an episode three years ago, eight seconds walking across the lobby of the hospital. I hope it's not the end of my Hollywood career.