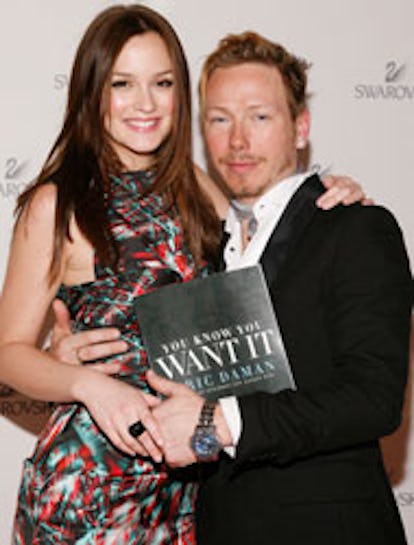 What's your favorite part about the book? It's really well illustrated and it helps you break it down and put it all together. Even I need help with that. You can go shopping a million times and have everything in your closet, but if you don't know how to put it all together you end up just standing there.
How has your style evolved through the Gossip Girl years? Before I started this show I lived in L.A. and I definitely have developed, because of the show and being around Eric, a love of fashion. But fashion means nothing if you don't have a sense of personal style. He has definitely broadened my horizons and made my taste very specific to myself.
Has fashion ever been intimidating to you? No, never. My mother always had a great sense of style. I always looked up to her. Ever since the show I can differentiate between the character and myself. It gave me a launching point to develop my own sense of style. I have Eric to thank for that.
Photo: Amy Sussman/Getty Images