Five minutes with Melissa Mars
French singer-actress Melissa Mars, 29, always wanted to be in the movies, but a few years ago she switched gears and started with music instead, bursting on the pop scene with the album "Et Alors."...
---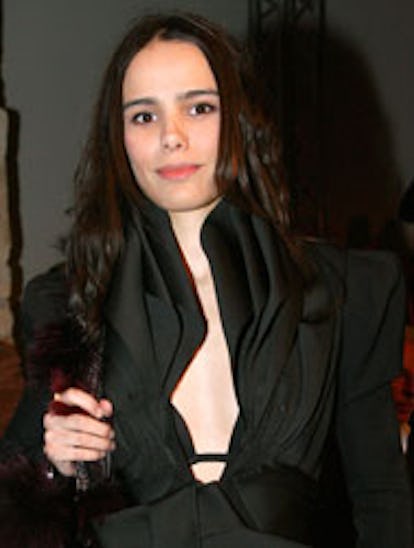 What was your first reaction when you got the NRJ award at Cannes (France's top prize) for Mozart the Rock Opera? I cried. It's the first time I get a prize in my artist career. I slept with it on the first night.
I've always dreamed of going up Cannes red carpet. So I wanted to count the steps and savor the moment. But I got so emotional being there with so many photographers, I forgot to count them. And I saw Robbie Williams backstage, Rihanna and Beyoncé, who congratulated us.
What's the strangest present a fan has sent you? A pocket watch with a photo of the fan with me. It felt a little strange.
How did the encounter go with John Travolta on the "From Paris with Love" set? I was flying. Even though I played a very small part, I was just happy to play with him, to be John Travolta's personal hooker.
I would have to close myself in just one style. But I like the fairy-rock style.
Would you enjoy being a muse for a perfume, a cosmetic brand, lipstick? Lipstick I could do, with my lips—my pretty lips! It certainly feels like it would be a dream.
What are your hobbies? Photography, and learning languages when I have time. I speak English, Spanish, Japanese, German. The only language I gave up on was Chinese. No one could ever understand me when I was saying, "my name is Melissa Mars" in Chinese.