Five minutes with opera it-girl Isabel Leonard
One of the brightest young stars at the Metropolitan Opera this season is mezzo-soprano Isabel Leonard, a Manhattan native who is singing the part of Cherubino in Le Nozze di Figaro this season. Leonard, 27,...
---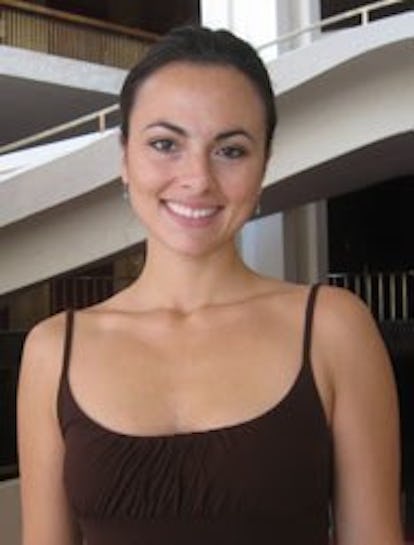 Do you ever get stage fright? You know, I've never been nervous to an inhibiting point, even when I was a kid dancing The Nutcracker. For me, it's not nerves as much as adrenaline. If I'm prepared, I shouldn't be nervous.
Leonard, left, as Cherubino, with Emma Bell as the Countess
Even at your Met debut? Well, I think I was prepared for it, so I wasn't really nervous. Those horrible dreams singers have are usually about being unprepared — like you're being thrust onstage and you don't even know what opera you're singing. I've had those dreams!
What are some of the other common opera singer nightmares? Oh, there are several. There's also the one where you're handed a score and for some reason you can't read it and the conductor is looking at you, like, "Sing!"
Being married to an opera singer and being one yourself, do you guys listen to a lot of opera at home? Oh god, no. After singing it all day that's usually the last thing I want to hear. It drives me crazy when I go visit my mom and she's playing opera — I have to say, "Mom, please!" I listen to a lot of jazz. I still prefer listening to Ella Fitzgerald, Frank Sinatra, Etta James and Sarah Vaughn than anything else.
Tell us about Teddy. We met the summer before last in Santa Fe and just got married last December. I think cupid had it out for us. He was singing Billy Budd and I was singing Cherubino. We were sort of avoiding each other, like high school kids with a crush. Finally, his director who must have seen me lurking around at rehearsals told him, "You have a fan — she's been here every day." In any case, we met and sort of fell into each other immediately.
Are you going to sing together sometime? Well, we'd be happy just being on the same continent, or the same state, maybe. This summer I was in Salzburg and he was in Australia, it was wretched!
I t sounds like you had a really bohemian, artistic upbringing. Yeah, well, I grew up in Chelsea in a walkup apartment. My dad was an artist and my mom, who's from Buenos Aires, is an intellectual with a huge artistic passion. I've always been very happy painting, singing, dancing. I'm thinking of finding a pottery class now because I'm dying to do something with my hands.
Leonard's next performance in Figaro is Friday, October 9. The production runs through December 12.
Previously on the blog: A W staffer goes gaga for maestro Gustavo Dudamel
Production shot: courtesy of the Metropolitan Opera; Tahu: Gaye Gerard/Getty Images