President Sarkozy loves his truffle-stuffed pasta
Parisian chef Eric Frechon is on a roll. Earlier this year, the 45-year-old earned his third Michelin star for his restaurant, Le Bristol, a few months after being awarded the legion d'honneur by Nicolas Sarkozy....
---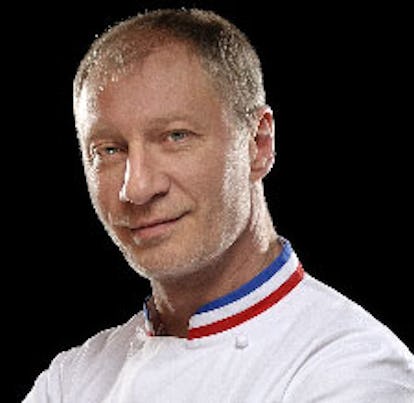 How does the third star change your life? Besides the great emotion it procures at the beginning, it does not change much. I just do my best every day. But other people look at you differently.
Do you have fans? Actually, I do. There is this guy in Belgium who did this blog about me. He sends me emails all the time. It's weird!
Is there a product you don't like? Tofu, I deeply dislike tofu. You will never see it on my menu.
What have you got planned for 114 Faubourg? It's basically a brasserie-rotisserie, but with a new concept that will offer diners the opportunity to choose their own cooking style. They can have their fish grilled one day, poached or fried the next day. It's a fun project where there will be a lot of surprises. It reminds me the days when I had my own bistro, ten years ago.
What bothers you most when you eat at a restaurant? I hate it when people come to the table every two minutes. They want to please me, but with all the pressure I have, I like to be left alone to enjoy my dinner with my chérie.