Five minutes with the Rodarte girls
Kate and Laura Mulleavy of Rodarte — who recently won the CFDA award for womenswear designers of the year — graciously answered a few questions about their win, the Fourth of July and the special...
---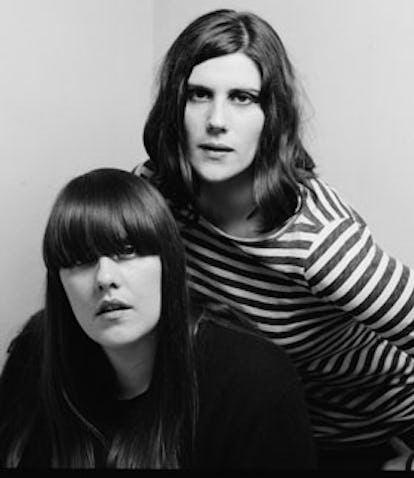 The evening of the CFDA awards, describe in 10 words or less the 30 seconds after they called your names. Surprised.
How many trips a year between LA and NYC? 12 to 15.
Which airline? Jet Blue!
What does the New York fashion & media elite not get about LA? Disneyland.
What do Angelenos not get about Pasadena? That it's not so far away.
Not long after the CFDAs, you guys vacationed in Yellowstone national park. What did you see? Herds of bison.
What's your best tip for someone planning a trip to a national park? Go!
Which park is next on your list? Redwood.
It's officially summer. Picnics or cookouts? Cookouts! Although we just had a picnic with friends by the old abandoned zoo in Griffith Park.
Fireworks or bonfire? Fireworks.
Hanger steak or turkey burgers? Hot dogs.
Below, the Mulleavys with Kirsten Dunst at the CFDA awards[#image: /photos/58539385c7188f9b26c93046]||||||
Photos by Autumn de Wilde (top) and Scott Rudd