Gabrielle Union Just Cut Her Natural Hair for the First Time Ever
She now has the hairstyle of the summer.
---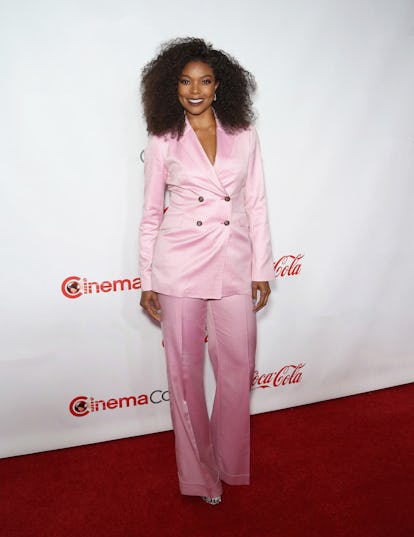 Photo courtesy of Getty Images.
Gabrielle Union just chopped her hair into a chic summer bob. But that's not why it's newsworthy: her new cut marks the first time Union has ever made a significant change to her natural hair.
Though she's been wary about making a major change to her natural hair, she couldn't be more thrilled with the bold decision. Union posted a video on Instagram saying she was "crazy" for the new look, executed by hairstylist Larry Sims. "1st time I've EVER significantly cut my OWN hair in my life and I LOVE IT!!!" she captioned the post. "Not a wig or a weave… wanted something new and different so I did the damn thing and you cant tell me nada ??????".
The 45-year-old actress's relationship to her natural hair has evolved over time. She told Allure in February that early in her career, she noticed that "women who were booking jobs had beautiful weaves that were long" and so she followed suit in order to help her own career. "It reinforced this idea that the closer I get to a Eurocentric beauty ideal, the more I will be rewarded."
Now the actress happily goes between her natural hair and a wig or weave and even created her own natural hair-care line, Flawless, in large part because she found that hairstylists in Hollywood rarely had the right products or knew the right techniques to work on her textured hair. "If you have embraced natural hair, that is amazing. If you love to rock weaves and wigs and extensions, that is amazing, too," Union said in February. "No matter what part of the journey you're on, I'm giving you a high-five. Zero judgment. If I had a daughter, I would teach her that. I'd teach her to be proud of her hair. To enjoy it. Do your thing, boo. I got you. Just be healthy."