Leave Gigi Hadid's Eclectic Home Decor Alone
Please just let a pregnant mom "live laugh love" in peace.
---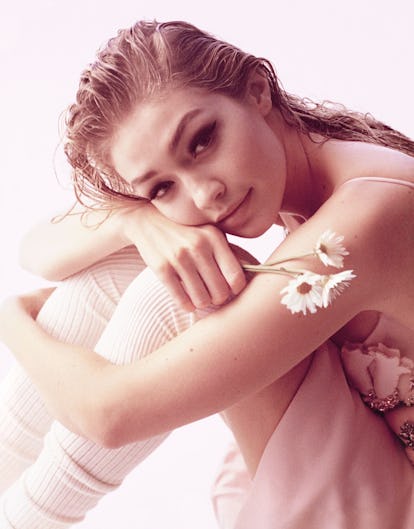 Gigi Hadid, a woman of many creative talents, revealed on Instagram that she spent the last year working on her latest "passion project," which is to say she spent a lot of time curating the home of her dreams.
But just as she pulled it all together, the coronavirus pandemic sent her (and presumably her boyfriend Zayn Malik) back to the Hadid family farm in Pennsylvania, where it is easier to remain socially distant from strangers.
With help from Jean Paul Gaultier, Missoni, Austyn Weiner, Williams Sonoma, and of course, her mother Yolanda Hadid, the supermodel decorated a colorful and rather eclectic home for herself—one she plans to start living in a bit more as the quarantine concerns let up a little bit.
But there is one problem with her exuberant home decor announcement, which is that the inside of her New York city apartment was completely roasted on social media.
Of course, Hadid got a lot of celebrity support in the comments, but the rest of the comment section appeared to be a bit confused by some of her interior design choices. For example, a lot of people are struggling to understand the homeowner's choice to place a bowl full of billiard balls on an island in the kitchen, or the rainbow colored dried pasta embedded in the cabinets. The choice to have the bathroom wallpapered with old New Yorker covers is something that people had a little bit of trouble latching onto, too (and admittedly, those should probably be framed rather than simply pinned without some sort of clear sealant placed over them). Some went so far as to say the vibe of this home is one that could only be described as "expensive hostel." Though, perhaps they're missing out on some of the high points like the Missioni sofa or the original artworks by Hadid's close friend Austyn Weiner that dot the walls of the home. That shower and tub setup is quite enviable as well.
Admittedly, though, there do seem to be a lot of sharp corners that will need to be baby proofed in the next year or so before her child learns to crawl and walk and climb. But all of this doesn't even matter, because you already know they're going to pack it up and raise that kid on the farm anyway, like all good horse girls do.
Related: Gigi Hadid and Zayn Malik Are Reportedly Expecting a Child