Fight Like A Girl
Gina Carano's journey from martial arts champ to movie star.
---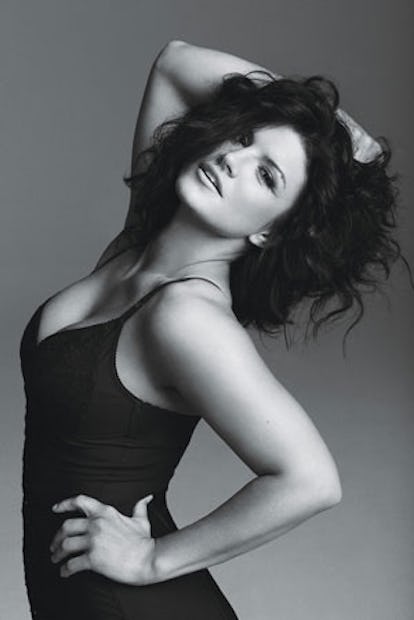 It was the summer of 2009, and Gina Carano neither looked nor felt much like an action star. Though she'd been the face of women's mixed martial arts for several years, the fighter had just suffered her first professional defeat—to an opponent named Cyborg. The native Texan had a black eye and little sense of direction: "I thought, What am I doing with my life?" recalls Carano, 29. Then, as if on cue, Steven Soderbergh called. The director, who has a history of unconventional casting (porn star Sasha Grey played the lead in his 2009 The Girlfriend Experience), was struck by Carano's looks and lethality when he caught a match of hers on TV. Though she didn't recognize Soderbergh's name, Carano was a big fan of Erin Brockovich and Traffic, and she soon found herself training for his latest movie, Haywire, out January 20. In this international thriller, Carano plays an ass-kicking operative seeking vengeance on a league of men—including Ewan McGregor, Michael Fassbender, Antonio Banderas, and Michael Douglas—trying to take her down. With such a veteran cast, Carano got a serious acting lesson, but in the action is where Carano earns her leading-lady status: "Steven wanted the fights to look real," she says. "When I throw a punch, I mean it."
Carano tussling with Ewan McGregor in Haywire.
Photographed by Todd Cole; styled by Deborah Afshani; hair by Alex Polillo for Redken at Starworks Artists; makeup by Dawn Broussard for Chanel Cosmetics at Frank Reps; Photography Assistant: Alex Aristei; Haywire: Claudette Barius ©2011 Five Continents Imports Llc, All Rights Reserved