Gossip Girl's costumer on handsome buttocks, $5 alterations and more
He could probably slip a potato sack over Leighton Meester and Chace Crawford and they'd still look fabulous. But that doesn't mean that Eric Daman—Gossip Girl fashion overlord and Emmy Award-winning costume designer—doesn't have wisdom...
---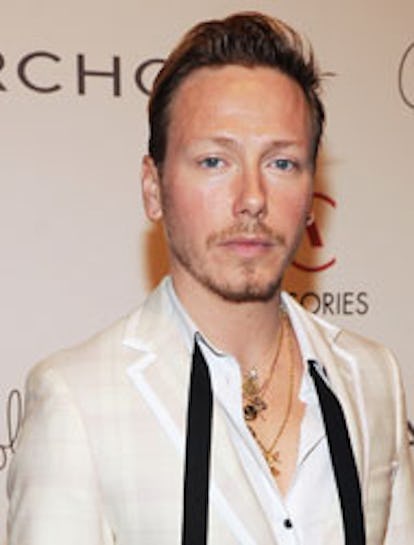 From left: Leighton Meester; Ed Westwick
How would you sum up your book? What's your one-line elevator pitch? I really want it to come across as inspirational. It's not like some cheesy self-help book, but it's definitely encouraging to women. I believe that confidence is your best accessory, and I want to build that confidence through teaching women about style, and the little things that will help them feel better about what they're wearing. For instance, tips from a costume point of view. We work with clothing that sometimes has to be worn twelve hours a day, several days in a row. So there are garment-care tips that most people don't have access to.
What drives me nuts isn't usually one piece of clothing, it's fit. I talk a lot in the book about making your tailor your BF. It's really important to get nips and tucks, or hems, done to make your figure a little more glamorous. That's something I learned through working with Patricia [Field[ and Sarah Jessica [Parker]—that fit is really key. Every single piece of clothing you see on Gossip Girl has been tailored. It can be just a $5 or $15 adjustment that will make something look that much better.
Are you obsessed with pockets on jeans? In reading the book, it seems as if you are. I wouldn't say obsessed, but I do have issues, because I think a lot of them aren't spaced properly. So they can be a distraction on an otherwise handsome buttocks.
Which brands do you think get the pockets right? A good pair of women's Levi's is great. Jordache is really good. On the higher end, J Brands definitely does a good pocket. But it depends on your own derriere, as well. So it's important to invest the time in finding the right pair.
When you're not working, how do you turn your styling brain off? I don't. The only time I might is when I'm up at my cabin in the Catskills, chopping wood. When I'm in the city, I'm so hyper; everything I see is inspiring to me, whether it's the Chrysler building, a bouquet of flowers at the deli or a girl eating a slice of pizza.
How long did you model? Was it fun? It was really fun. Working with Steven Meisel and Kate Moss and Linda Evangelista – how bad could it have been? I had a really good run for about a year and a half. But I'm really not your average Abercrombie type. I'm very slight, and when I was younger, I was a little more androgynous. So I had my hand in modeling, and it encouraged me to go into styling because I really enjoyed playing with the clothes. And the rest is history.
Gossip Girl stills: Giovanni Rufino / The CW © 2009 The CW Network, LLC. All Rights Reserved.