Grace Kelly's Childhood Philadelphia Home to Be Converted From Hoarder's Lair into Museum
Grace Kelly's childhood home in Philadelphia will soon be reopened to the public as historical landmark and occasional museum space.
---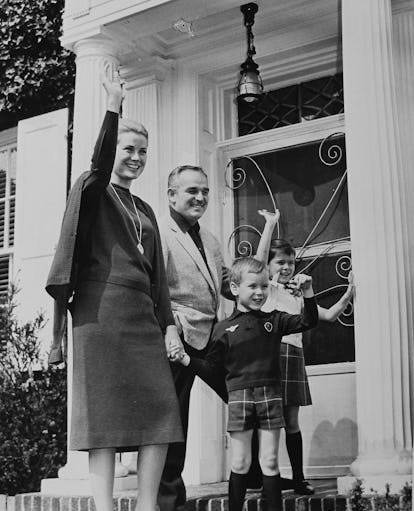 Jack Tinney
A brick home on Henry Avenue in the relatively quiet residential neighborhood of East Falls, Philadelphia has seen quite some history. It is the place where the Hollywood actress and Olympic gold medal-winner Grace Kelly grew up; her grandfather John B. Kelly originally built the three-story home in 1935. It was also the site where Prince Rainier III proposed to Kelly, leading to her actually becoming royalty as the Princess of Kelly. Prince Albert II, the current monarch of Monaco, visited often and remembers playing there as a little boy. Since then, however, the home had fallen into new ownership and apparently has become something of a hoarder's lair .
Now the government of Monaco has bought the home and plans to convert the site into a museum.
Of course, because it is in a residential neighborhood, it won't be a fully functional museum open at all times, but the Monaco government does intend to open it to the public for select events.
"While it is a historical landmark, I don't think that a dedicated museum is the right avenue to take," Albert told People. "There will though be any number of events which will facilitate public viewing."
An exchange program with Princess Grace Irish Library in Monaco will be part of those events. Prince Rainier founded that museum as a tribute to the connection his wife felt to her Irish heritage. The collection includes Grace Kelly's personal library of books, as well.
In any event, it's a more fitting fate for the home than its current status. The previous owner had been found guilty of hoarding mistreated cats in the home and had not kept the building in good condition.
"I hadn't seen the house in a good many summers and some of it is in relatively good shape," Albert told People. "The previous owner hadn't touched some parts in 40 years. Other parts need great work… I can still see the living room carpet. It's not there anymore but I remember the pattern. And the kitchen where we all had breakfast every morning."
Prince Albert hopes to have the home renovated and open by 2018.
Watch W's Most Popular Videos: