Gwyneth Paltrow Shares Rare Photo of Apple Martin on Instagram, Proves She Looks Exactly Like Mom
Do not adjust your screen.
---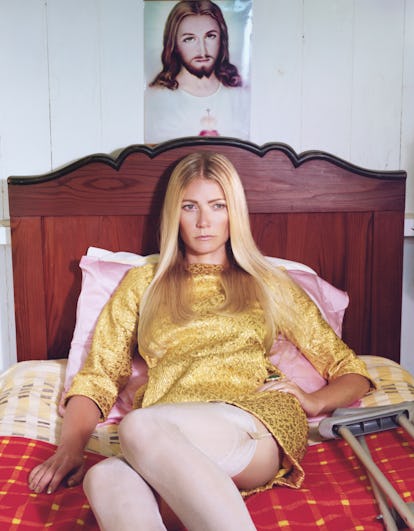 Steven Klein
It seems like just yesterday that we joined Gwyneth Paltrow and Chris Martin in welcoming their first child, Apple Martin, into the world. But in fact it's been nearly a decade and a half (and an unconscious coupling) since the birth of Apple, as Paltrow reminded us herself in a brand new Instagram post.
Paltrow shared the ultra-rare photo of her now 14-year-old daughter on social media to commemorate National Daughters Day. "Happy #nationaldaughtersday Apple Martin, it's like i conjured you from a dream, you make my life," Paltrow wrote alongside the image. By the looks of it, the young Apple has been blessed with the same genetic gifts as her mother. In fact, she's a spitting image, gifted with the same blue eyes, blonde hair, and natural glow that make her mother one of the world's great beauties.
And while Paltrow has been notoriously private when it comes to her children—she and Martin, who divorced in 2016, also have a 12-year-old son named Moses—this isn't the first time that she's played the role of proud mama on Instagram. Earlier this year, she celebrated Apple's 14th birthday by posting an ethereal picture of her daughter, with an equally sweet caption. "Happy birthday, my darling girl. You make everyday feel like Christmas morning," she wrote at the time. "You are the most vibrant, hilarious, twirling all over the place, beautiful (inside and out) young woman. You are an amazing thinker and an incredible songwriter. Thanks for still hanging out with me, even though you are 14."