Hollie Bonneville-Barden: The New Guard
The jewelry prodigy launches her first full collection with De Beers.
---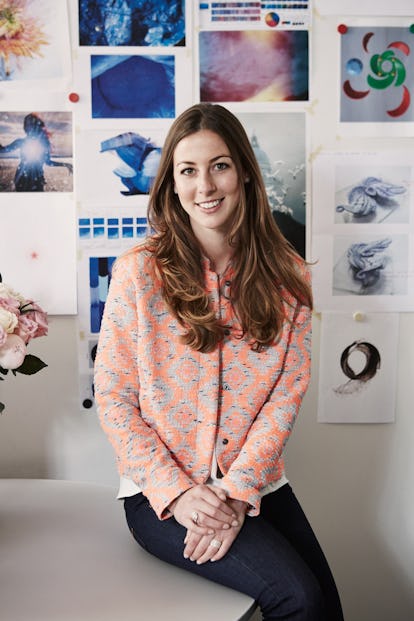 If there is such a thing as a jewelry prodigy, Hollie Bonneville-Barden would certainly qualify. At 27, she is the head of design for De Beers, overseeing the latest styles of everything from engagement rings to the opulent Talisman line. The company initially hired the Central Saint Martins grad, who has a background in fine art, to illustrate a book about its wares in 2010. She was promoted to head designer just three years later. "I do feel lucky to be at this point in my career at this age," she concedes.
Bonneville-Barden's interest in baubles can be traced back to her childhood in Hay-on-Wye, a village in the Black Mountains, on the border of Wales and England, where she'd spend entire afternoons listening to her grandmother tell the stories behind her vast trove of heirloom jewels. This summer, Bonneville-Barden will introduce her first full De Beers collection; the details of her designs remain under wraps, but she says she hopes that the pieces will have that timeless quality that makes a gem worthy of saving for the grandkids. "Jewelry lives in the way it's passed on," says Bonneville-Barden, whose prized possessions include a Burmese turquoise ring and a gold Art Deco bracelet originally owned by her paternal great-grandmother. "The challenge is doing something that will inspire people every time they look at it."