Honey, I shrunk the house!
Who knew? In the 16th and 17th centuries Jewish wedding rings were often shaped as miniature houses, symbolizing the couple's new home together and in memory of the destroyed temples in Jerusalem... I certainly didn't,...
---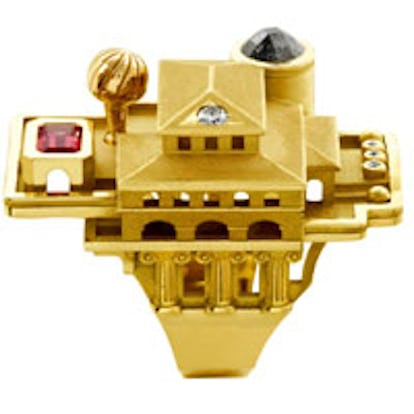 Philippe is not the only one transforming architecture into breathtaking gems. On recent market appointments, we've been seeing some really amazing variations on this theme. Lydia Courteille's love for Paris, for instance, inspired this diamond, ruby and gold tiara (below), featuring Montmartre, Moulin Rouge and of course the Eiffel Tower.