Jason Wu's newest doll: Poppy Parker
He may be at the top of the young designer heap, but fashion world darling Jason Wu hasn't abandoned his first love -- dolls. We recently noticed that the website of Integrity Toys (the company...
---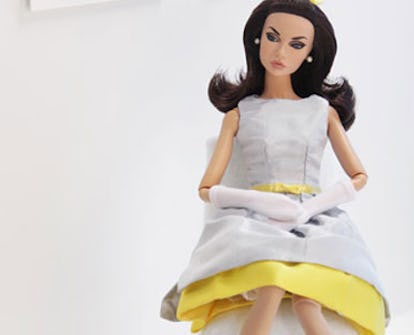 Though Wu's previous creations have been rather on the racy side, his newest doe-eyed figurine is more sugar than spice. Poppy, according to her official bio, is a 1960s teenager who has "traded hanging at the local malt shop and school dances for the glamorous life of a teenage fashion model in the Big Apple!" Her pastel wardrobe feels very Jackie O.; her hair is styled with a Mary Tyler Moore flip and she boasts "a brand-new custom sculpt with a molded eyelash ridge," whatever that means.
Follow W Magazine on Twitter.