She's Not Looking for Another Pretty Face
Fashion ads and editorials are dominated by 5' 11" glamazons who weigh 135 pounds. But when photographers need subjects who don't fit the usual bill, they call Jennifer Venditti. The New York casting director is...
---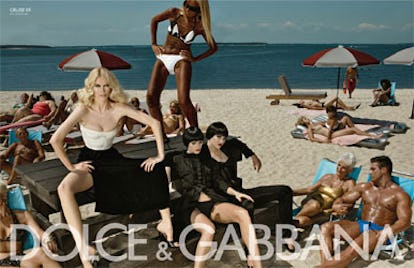 Last year, Venditti took her talent for embracing the unique to filmmaking. Her first directorial effort, Billy the Kid, which just came out on DVD, follows the lovably eccentric Maine teenager Billy Price through a week of his sophomore year, complete with lunch periods spent alone, KISS-inspired guitar freak-outs, and his first brush with love. "I'm attracted to someone with a strong sense of self and a unique spirit," she says. "Someone who isn't willing to conform and has a story, of course."
Most recently, Venditti (pictured below) helped cast Spike Jonze's adaptation of Where the Wild Things Are, slated for a 2009 release. And she's currently mapping out a script for her next film (a feature inspired by, among other things, "women, survival instincts, madness") and casting an art project for fellow downtown fixture photographer Ryan McGinley.
The DVD is available through Zeitgeist films; it's also, of course on Netflix.