The Man Who Invented Supermodels Also Took Advantage of Them
An adoring new Netflix documentary about John Casablancas, the late visionary founder of Elite Models, nonetheless lays bare his unrepentant Lothario ways.
---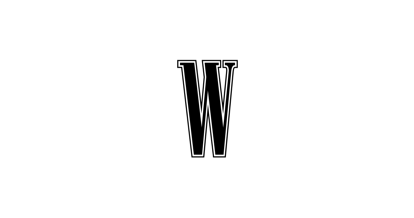 After completing his studies at Le Rosey, the prestigious boarding school in Switzerland, John Casablancas—the eventual founder of Elite Models and legendary Lothario behind the careers of Linda, Cindy and Naomi—returned to Geneva in the late '50s to discover that his dreams of going to college had been dashed. The school had rescinded his letters of recommendation after walking in on him and a young maid. It wouldn't be the last time he'd be caught with his pants down.
As The Man Who Loved Women, a new documentary by Hubert Woroniecki that premieres Friday on Netflix, lays bare, Casablancas, who died of cancer in 2013, cut a perma-tanned swathe through the international beau monde for over three decades, in the process creating and squiring some of the world's most famous beauties. But at each turn his life was tinged by obloquy. "He was like an Old Hollywood movie star in some ways," says Woroniecki, who worked for Casablancas at Elite in the '90s. "In the right place at the right time—always glamorous and always in trouble, but he was okay with that."
From the time he launched Elite New York in 1977, Casablancas's aggressive poaching of the world's biggest models made lifelong enemies of rival agents like Eileen Ford (she famously and repeatedly called him "sleazy") and led to protracted legal drama dubbed "the Model Wars" by the tabloids, and Casablancas to receive his gruesome nickname "the Body Snatcher." His inflating of model salaries (and egos) arguably led to the emergence of the supermodel—and the entitlement and bad behavior that these beautiful women, and the men who loved them, came to embody.
The Glamorous and Scandalous Life of John Casablancas
Director Hubert Woroniecki.
In 1983, the incorrigible Latin "loffer," who was born to Spanish parents in New York ("I have a Catalan soul, a French mind and an American nationality," he says in the film), really became the bête noir of the fashion industry when he had an affair with one of his models, Stephanie Seymour. She was 16 and he was 41. It ended his second marriage, to Jeanette Christjansen, a former Miss Denmark, and did little to remedy his dissolute image or that of the modeling industry that he had helped to redefine. (In addition to agencies in all the fashion capitals, Elite also owned the Look of the Year talent search, and Casablancas ran over 100 successful modeling schools around the world with his brother Fernando.)
A continental playboy emeritus descended from the likes of Peter Beard, his reputation as an amoral lech was further enhanced in 1999 when an undercover BBC reporter, Donal MacIntyre, released a scathing documentary that painted the heads of Elite as nothing short of drug-pushing pimps to their underage models. Casablancas was not personally implicated but the stench of the fallout followed him around like a cheap '80s perfume.
Within a year he had retired, remarried (to a 17-year-old contestant in Look of the Year contestant called Aline Wermelinger, who serves as the executive producer of the Woroniecki film), and moved to Rio de Janeiro. But not before he took some parting shots at supermodels he had helped to create. In a series of hilarious interviews, he labeled Naomi Campbell "odious," called Heidi Klum a "talentless German sausage," and dismissed Gisele as "a monster of selfishness."
Though he shows no signs of remorse in The Man Who Loved Women, which plays like an apologetically fond walk down memory lane, for his having bedded at the least one of his underage charges—Casablancas mistily recalls Seymour as the one who got away—he does not seem to lack for humor or introspection. "Nothing I have done has changed the world," he offers in the film with a knowing wink, "but by god have I had fun doing it."
See Cindy Crawford's screen test: