Jonah Hill
With Judd Apatow comedies raking in hundreds of millions of dollars and traditional leading-man vehicles floundering, a pretty face no longer automatically equals a big opening weekend. Suddenly the nerdy boys next door are wielding a whole lot of clout.
---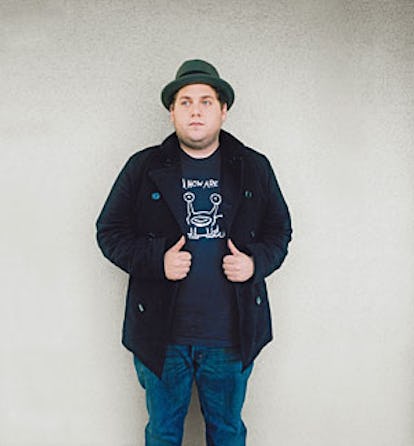 "I just sat through The Music Man," says a bemused and slightly traumatized Jonah Hill, who arrives to an interview straight from his 14-year-old sister's high school musical. "Halfway through I thought to myself, I should make a musical-comedy movie called Where's That Music Coming From?"
It's this sort of casual, off-the-cuff humor that has turned the 24-year-old Hill from a guy who had one scene in Judd Apatow's The 40-Year-Old Virgin into a star of the heavily improvised comedies Knocked Up and Superbad. But his knack for coming up with dialogue wasn't always appreciated. For nearly two years after his film debut in I ❤ Huckabees, he couldn't find an acting job, and pilot-season auditions were particularly brutal. "I'd spend hours rewriting the scripts, making them funnier," he recalls. "Nobody ever tells you that big, successful sitcom writers don't like 19-year-olds coming in and rewriting all their lines. Turns out they get legitimately pissed off." Hill, on the other hand, plans to hang on to the relaxed attitude that defines his group of friends and collaborators—Apatow, Seth Rogen and writer Evan Goldberg, to name a few—when shooting The Middle Child and Pure Imagination, the two films he's now writing for Apatow's production company. "In my head, it's like, if someone has a funnier joke, then that's what should go on film," he says emphatically. "I'm not gonna say, 'Oh, Seth can't improv because I'm the writer!' His being funny just makes me look better."
More Hollywood's Power Geeks: Michael Cera, Jon Heder, Christopher Mintz-Plasse, David Krumholtz, Bill Hader
Grooming by Cheri Keating For artistsbytimothypriano.com.