Jordan Blackmore: Making the Cut
Meet the 27-year-old red-hot stylist who cuts Marc Jacobs's hair.
---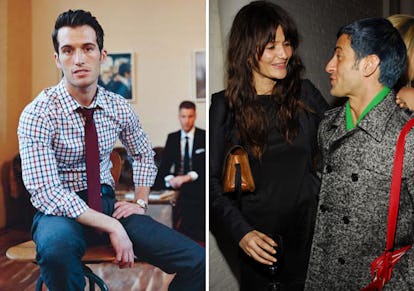 Six years ago, while on spring break, beauty school student Jordan Blackmore drove his Dodge Neon straight from Union, Kentucky, to Miami with only one thought in mind: He was going to work for Oribe, even if the legendary coiffeur had no idea he was en route. But when he arrived, the hairstylist's new salon was under construction, so Blackmore vowed to return. When he did, right after graduation, he begged to "answer phones, sweep floors, whatever, to get a job," he says. "They hired me to do just that." Two weeks later he was assisting Oribe backstage at Jennifer Lopez's Sweetface fashion show. "Jordan got it so quickly," says Oribe.
Blind ambition has clearly served Blackmore well. Within six months at Oribe he had built a steady clientele, in large part by hitting Miami's club scene. In 2007, shortly before moving to New York to work in clients' homes, Blackmore boldly offered to dye Marc Jacobs's hair blue after hearing the designer mention that he was entertaining the idea while both were working on a Louis Vuitton ad campaign shoot. "I'd done a lot of blue," recalls the dapper Blackmore, 27, who was Oribe's assistant at the time. Luckily, "Marc loved it."
Last fall Blackmore, along with his girlfriend, Andi Potamkin, and his business partner, Niq Ellis, opened Three Squares Studio in New York's Meatpacking District. The salon has quickly become a hangout for fashion insiders, among them Jacobs, Brian Atwood, Ally Hilfiger and Leighton Meester. "It's the only place I feel comfortable," says Oribe, now one of Blackmore's clients, who plans to use the airy yet intimate space when seeing his own East Coast ladies in New York.
Blackmore prefers to focus on classic, manageable shapes that grow out nicely. While his philosophy may seem casual, his approach is anything but: "I detail my cuts based on a person's jawline, or how long their neck is," he says. Men's cuts are a particular passion, and take him longer than women's trims. "He's always talking about this and that star," says Jacobs. "He says, 'Do you know so-and-so? What do you think of his haircut?'"
Already Blackmore is thinking of ways to branch out. He mentions that a client recently hired him to decorate a $4 million condo in SoHo after seeing the salon, and speaks excitedly of dream collaborations. "Why can't I design a sneaker with Nike?" he wonders aloud. "I hate the idea that you could be limited in any box."
See Three Squares Studio for more information.
Christensen/ Jacobs: WWD