Julian Assange's Runway Debut
In case you missed them, here are the top style stories of the week.
---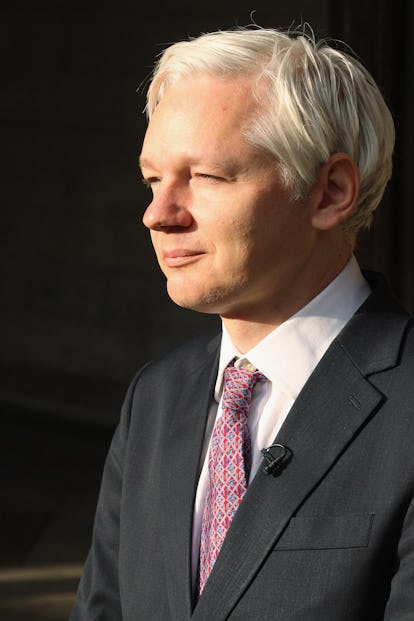 Assange, Julian The WikiLeaks founder's secret is out: he will make his runway debut at Ben Westwood's upcoming show.
Delevingine, Cara The supermodel was named the new face of Topshop. Hopefully won't fall asleep on the job.
Elbaz, Alber Will receive an honorary doctorate from the Royal College of Art. That's Dr. Elbaz to you, thanks.
Fetherston, Erin The girly designer is creating a collection of bridesmaid dresses that you won't hate. So she says.
Gyllenhaal, Maggie Revealed that as a blonde she did not, in fact, have more fun. Is currently back to brunette.
Juicy Couture Revealed that the brand will shut down all stores in the US. Sorry, Paris Hilton.
Kardashian, Kim Goes blonde, disappoints Insta-fans.
Loewe Revived a 1997 editorial for the brand's new ad campaign. May have saved a pretty penny on production.
Mansur Gavriel Finally adds e-commerce; delights bag-less, waitlisted superfans. Kim Kardashian, take note on how to please a crowd.
Net-a-Porter Really, really trying to make Google Glass happen.
Perry, Katy Dyed her hair pink, took a selfie with Joe Biden. Lives on.
Primark Under fire after a factory worker stitched the words, "forced to work exhausting hours" into the label of a dress.
Robinson, Patrick The former GAP designer was let go from his new position at Armani Exchange after only one year.
Versace, Donatella The fashion designer is adding music reviewer to her resume, takes on BFF Mariah Carey's recent release first. Guess what? She loved it.