Juliette Lewis Joins Daniel Arsham's Team
The actress talks about her role in "Future Relic 03" at Cannes.
---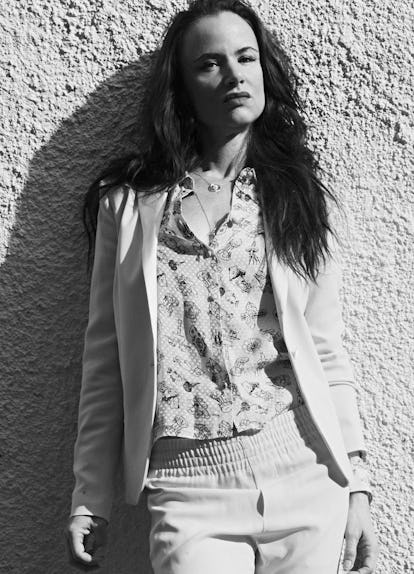 In Future Relic 03, the third vignette in multimedia artist Daniel Arsham's nine-part series, Juliette Lewis plays Lona Rey, a scientist working to help restore the earth's climate, which has become catastrophically unstable due to her father's decision to mine the moon. "My brother is a friend Daniel's—he called me and said you need to see this short film," Lewis explained from her hotel in Cannes, where she is currently promoting the film. "I was immediately moved by the humanity of his work." Shortly after seeing Arsham's work, Lewis signed on to be a part of the project and Arsham wrote the third short with Lewis in mind.
Partly shot at Bell Laboratories in New Jersey, the fifteen-minute film features Lewis wandering through Arsham's futuristic, ominously constructed worlds, reflecting on her childhood while interacting with the surreal surroundings. "It was wild to be in a building with such a rich history of thinkers who forged new ground—then suddenly a horse walks through and I'm talking to an owl. Daniel creates worlds you would never envision." For Lewis the owl was a highlight. "I had an entire monologue to deliver to this owl and we couldn't get it to sit still. We had an owl wrangler there, it was definitely a first for me!"
Dressed to Impress at the Cannes Film Festival