Justin Bieber Is Reportedly Having Trouble Finding Someone to Rent Their Beverly Hills Home to Him
Can they still be friends?
---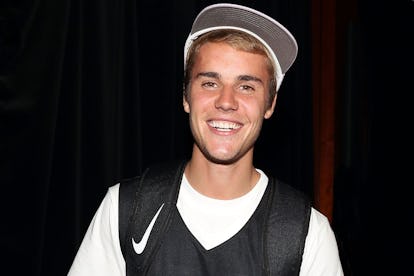 Shareif Ziyadat/Getty Images
It is officially too late for Justin Bieber to say sorry to the residents of Los Angeles's infamously upscale Beverly Hills neighborhood. No matter how much money he offers, Beverly Hills denizens are reportedly flat-out refusing to rent their homes to the troublemaking pop star, citing his "difficult" reputation. This is according to Page Six, of course.
"Justin wants to rent a big estate, but many of the owners of the big Beverly Hills properties, which are for rent, have clubbed together to agree that nobody should rent to Justin," an anonymous "Hollywood real estate source" told the outlet. "You would think that they would want the cache of having him at their homes — and Justin is offering $100,000 a month for places that aren't anywhere near worth that. But he and his entourage have a reputation of trashing his rental homes and then being difficult where it comes to paying for the repairs." (He also has a reputation for throwing eggs at his neighbors' houses, for which he was fined $80,900.)
As a result, for the last year, the 23-year-old has reportedly become a "semi-permanent" resident at an unnamed hotel in the area. In what we can only imagine is the bro-ed out, West Coast version of Eloise, Bieber's penchant for showing off his tattoos at breakfast, wearing baggy pants, and skateboarding in and out of the hotel is said to regularly shock and offend the other guests, who have apparently never encountered hotel-dwelling pop stars with tattoos, skateboards, and baggy pants anywhere in Los Angeles. Of course, mind you, like Eloise, these spurious rumors could all be fiction.
Sadly, but perhaps unsurprisingly, this isn't the first time JB has been banned from an entire geographical location. Over the summer, after a Belieber filed an official complaint with the local government about the lack of Justin Bieber concerts in the area, the Beijing Municipal Bureau of Culture replied, "His series of misbehaviors while living abroad and during his performances in China has caused public resentment. To regulate the domestic entertainment market and purify its environment, we find it inappropriate to bring in performers with bad behaviors."
Maybe the young Biebs should try the more laid back and Kardashian-approved Calabasas suburb instead?
Related: [Justin Bieber Apologized to Marilyn Manson For Being "An *sshole"](https://www.wmagazine.com/story/justin-bieber-marilyn-manson-feud-resolved
Kendall Jenner and Gigi Hadid Dramatically Reading "Baby" By Justin Bieber Will Blow You Away:
Justin Bieber is Jared Leto's Haircut Twin
Justin Bieber at the 2015 MTV Video Music Awards.
Photo by Getty Images.
Jared Leto in 2002 wearing a shirt that reads: "Beat my fucking face in."
Photo by Getty Images.
Justin went full platinum in 2014.
Photo by Getty Images.
Jared did the same thing almost exactly a year later.
Photo by Getty Images.
Which Jared did once before in the '90s.
Photo by Getty Images.
Justin with his signature spiked hair in 2014.
Photo by Getty Images.
Jared went way, way up in 2011.
Photo by Getty Images.
Young Justin in 2009.
Photo by Getty Images.
Jared with a grown-up version of Justin's bowl cut.
Photo by Getty Images.
Justin experimented with a man bun this year at Kanye West's birthday party.
Photo by @jerrylorenzo.
A look which Jared Leto made headlines with at the 2014 golden globes. Perhaps a man braid is next for Bieber.
Photo by Getty Images.
Bieber went black in 2012.
Photo by Getty Images.
Which Jared did in 1995 during his punk rock phase.
Photo by Getty Images.
Justin at the 2011 American Music Awards.
Photo by Getty Images.
Jared in 2010 with a similar slicked side part.
Photo by Getty Images.