Kanye West Wasn't Even Asked to Perform at Trump Inauguration
Kanye West's public support of Donald Trump may be more than most musicians, but he won't play the inauguration.
---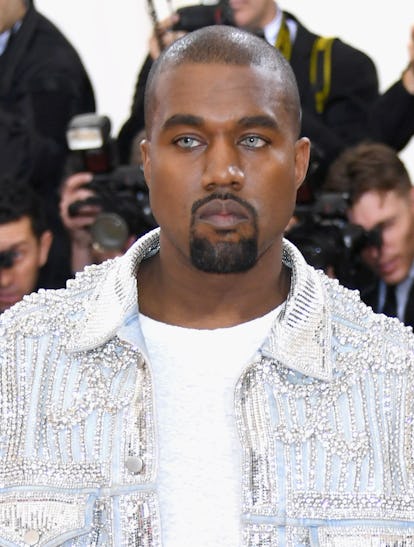 The Donald Trump inauguration committee's quest to book entertainment has gone so badly that even a Bruce Springsteen cover band has pulled out of the festivities. Rumors have floated for weeks now that Trump was desperate to book just about anyone. Everyone from Gwen Stefani and Celine Dion to Moby and Garth Brooks were said to have been courted at one point or another, but all demurred.
Some have opted out for political reasons. Others would rather just not deal with the resulting negative publicity and controversy. In the end, Trump had to settle for country star Toby Keith and all-but-forgotten rock band 3 Doors Down.
Of course, there's one A-list musician who never seems to shy away from controversy, and that's good ol' Kanye West.
In fact, West has already publically appeared with Trump. Shortly after being hospitalized for exhaustion (following a pro-Trump rant at a California concert), West stepped back into the public eye in a big way after traveling to Trump Tower to meet with the President-elect. West said he wanted to discuss "multicultural issues" with his fellow Gemini, and clarified he had asked for the meeting.
Putting two and two together, one might have expected that maybe, just maybe someone would have asked West to perform at the inauguration. If Moby is being asked, then why not Kanye? With Caitlyn Jenner reportedly attending it would have been a family affair (nevermind the fact that the rest of the Kardashian clan publically supported Hillary Clinton).
According to People magazine, however, a source says "Trump's people never even asked."
The news follows remarks by Trump inaugural committee chair Tom Barrack that while, "Donald is a great admirer of Kanye…he is not performing at the inauguration."
No word on how Kanye West feels about this, or whether he would have agreed in the first place. He did cancel the remainder of his Saint Pablo tour and is said to have taken on a lighter but more focused workload (he'll apparently be returning to fashion week after all).
There's also the matter that West's discography doesn't include many traditionally inauguration-appropriate cuts.
Sure, some people might think the My Beautiful Dark Twisted Fantasy closing combo of "Lost in This World" and "Who Will Survive In America," might be particularly appropriate for the Trump inauguration, but we suppose members of the official Trump team weren't among them. Nor perhaps would they been keen to having songs like "Black Skinhead," "New Slaves" or "Gold Digger" associated with the first family.
Of other note is the fact that Melania Trump is rumored to have found someone to help supply her with an inaugural gown. Sadly, Kanye was snubbed in that department as well. Mrs. Trump will not be wearing Yeezy, but rather Ralph Lauren, as per WWD.