Katie Green Designs Jeans That Won't Go Out of Style
The designer's new brand Kéji offers unbelievably luxurious wardrobe staples.
---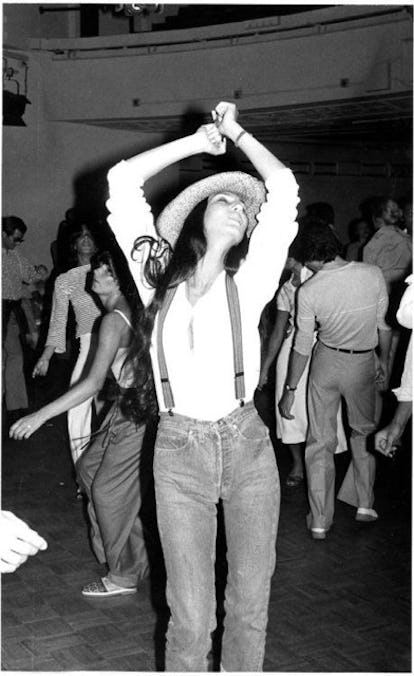 Former Love Magazine editor and Net-a-Porter buyer Katie Green knows how fickle the seasons are when it comes to trends. So with Kéji, her new denim-focused fashion line, Green sought to create timeless pieces.
Why do you love working with denim? For my fall collection, I wanted to launch with pieces that would have a perennial place in women's wardrobes, to 'slow down' the fast pace of fashion – this led me to denim, and I haven't looked back. As we grow the brand, so does our product offering – we've developed cotton knits and silks for spring – but again with a daywear treatment, and always sitting back with the denim.
What's your favorite pair of jeans of all time? As denim is a big part what I do now, I would have to say my KÉJI cigarette jeans – the whole ethos of the label is focusing on the everyday and elevating it. The terms 'dressed down', or 'off-duty' really rub me the wrong way – I am definitely not either of those when I get dressed for the day! Our jeans are more like tailoring that happen to be in denim–both considered and hardwearing. Of course, before I started the label, I lived in Junya Watanabe denim – so great. What do you try to accomplish with every season/collection? I think there's a gap at the moment for believable daywear that's really thoughtful – and at an affordable price. It's really interesting being a woman designer- I understand that we want to look great even though we're in jeans, and that we're busy and running around all day and don't always have time to change before we go out at night. I really want women to love the clothes and live in them! What is your secret to creating the perfect pair of jeans? For starters, the denim has to be good quality – there's so much cheap denim on the market! We use a chemical-free indigo dye to get that 'true' blue color that you don't really see anymore – it's quite bright, but it's a really special shade. What denim style do you wish you could resurrect from the grave? Denim is having such a moment – I think collectively we've covered a lot of ground. I love our pleat front, wide leg jeans from Fall 2015. It's quite a '70s silhouette, but so modern and clean in the bright blue indigo.
What places inspire your designs? I'm from four generations of Hong Kong, but London is KÉJI's home city, and I've lived here for coming up on 10 years. I love traveling between Hong Kong and London, and find both really inspiring, for different reasons.
Who is your denim style icon? I definitely don't have just one – but always love those pictures of Cher and Diana dancing in their denim. They are so joyful.
Photos: Katie Green Designs Jeans That Won't Go Out of Style