Kendall Jenner and Leonardo DiCaprio Like to Party
In case you missed them, here are the best parties of the week.
---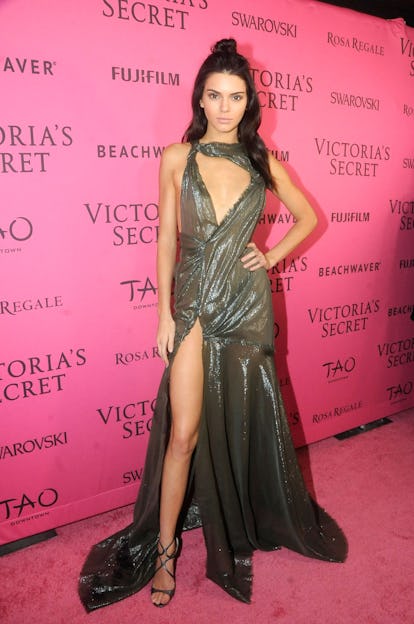 Leonardo DiCaprio, Kim Kardashian, and Naomi Campbell were amongst the guests at LACMA's annual Art + Film Gala.
Models Isabeli Fontana, Liya Kebede, and Laura Love joined Tomas Maier at a dinner in celebration of Bottega Veneta's new book.
The Dia Art Foundation, along with Zachary Quinto, Flavin Judd, and Francesco Clemente, honored artist Robert Ryman.
Kendall Jenner, Gigi Hadid, and more Victoria's Secret angels gathered at the lingerie brand's star-studded after party in New York.
Robert Pattinson and FKA Twigs celebrated Sushisamba's third anniversary in London.
A crew of 'It' Girl DJs hosted a party for other DJs at the new Burberry Soho store.
The Art of Hosting a Party
Photographed: Jessica Craig-Martin
Photographed: Jessica Craig-Martin
Photographed: Jessica Craig-Martin
Photographed: Jessica Craig-Martin
Photographed: Jessica Craig-Martin
Photographed: Jessica Craig-Martin
Photographed: Jessica Craig-Martin
Photographed: Jessica Craig-Martin
Photographed: Jessica Craig-Martin
Photographed: Jessica Craig-Martin
Photographed: Jessica Craig-Martin
Photographed: Jessica Craig-Martin
Photographed: Jessica Craig-Martin
Photographed: Jessica Craig-Martin
Photographed: Jessica Craig-Martin
Photographed: Jessica Craig-Martin
Photographed: Jessica Craig-Martin
Photographed: Jessica Craig-Martin
Photographed: Jessica Craig-Martin
Photographed: Jessica Craig-Martin
Photographed: Jessica Craig-Martin
Photographed: Jessica Craig-Martin
Photographed: Jessica Craig-Martin
Photographed: Jessica Craig-Martin
Photographed: Jessica Craig-Martin
Photographed: Jessica Craig-Martin
Photographed: Jessica Craig-Martin
Photographed: Jessica Craig-Martin
Photographed: Jessica Craig-Martin
Photographed: Jessica Craig-Martin