Kendall and Kylie Jenner Reach a Settlement Over "Vintage" Tupac T-Shirts
Nine months after releasing and immediately pulling them.
---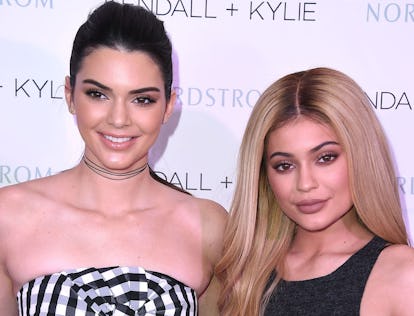 Steve Granitz/WireImage
Kendall and Kylie Jenner now have one less lawsuit on their hands. The sisters and design duo have reached a settlement with photographer Michael Miller, after his image of Tupac appeared on a t-shirt in the "vintage" tee collection they released for their Kendall + Kylie line last summer.
Accordingly, the reality TV stars will be paying their own legal fees, as will Miller. Outside of that, though, it's unknown whether or not a payment was made, TMZ reports.
They still have another lawsuit stemming from the same collection, though. Notorious B.I.G.'s estate filed suit after the Jenner sisters used the late rapper's image in their collection. "This is misappropriation at its finest," his estate's lawyer Julian K. Petty told TMZ last year. "I'm curious to hear the justification. I'm even more curious to hear the proposed resolution."
The Jenner's never did share their intended resolution, however they did issue a statement immediately after Biggie's mother, Violetta Wallace, called them out on Instagram, writing, "I am not sure who told @kyliejenner and @kendalljenner that they had the right to do this.The disrespect of these girls to not even reach out to me or anyone connected to the estate baffles me. I have no idea why they feel they can exploit the deaths of 2pac and my Son Christopher to sell a t-shirt. This is disrespectful, disgusting, and exploitation at its worst!!!"
In their apology, which was shared on Instagram, they wrote, "These designs were not well thought out and we deeply apologize to anyone that has been upset and/or offended, especially to the families of the artists. We are huge fans of their music and it was not our intention to disrespect these cultural icons in anyway. The tee shirts have been pulled from retail and all images have been removed. We will use this as an opportunity to learn from these mistakes and again, we are very sorry."
Shortly after, though, Kendall + Kylie released another controversial item: a Chinese takeout bag that appeared to be nearly identical to one released by Kate Spade in 2014, though no legal action was ever taken.
Related: Bella Hadid Claps Back at Troll Who Told Her and Kendall Jenner to Buy a New Personality